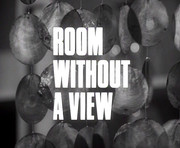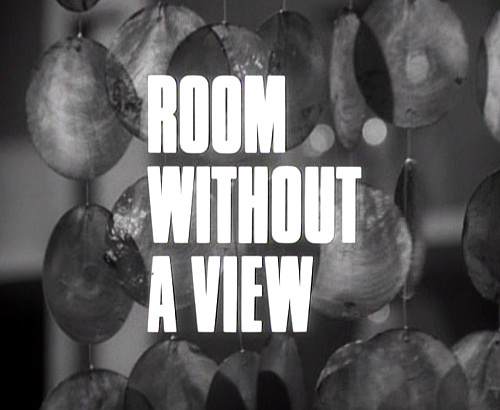 Room Without A View
Avengers op DVD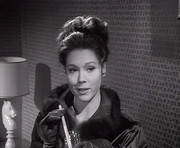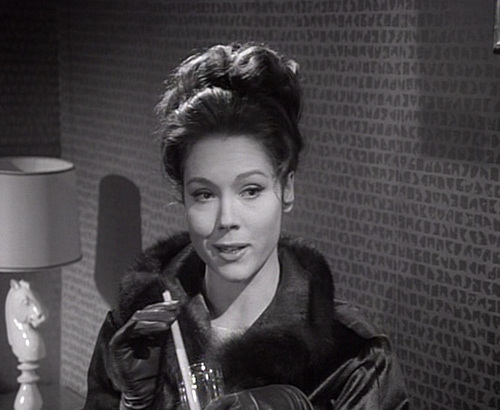 Mrs. Peel
Excentriek?
Chessman is niet zozeer een diabolisch meesterbrein maar eerder een hotelmanager met grootse uitbreidingsplannen. Omwille van zijn gezondheid moet de kamertemperatuur steeds 80 °F bedragen.
The Avengers?
Cover Steed

: Mr. Gourmet
Cover Mrs. Peel

: hotelreceptioniste
"Steed becomes a Gourmet

Emma awakes in Manchuria"


Credits






Synopsis





J

ohn Wadkin, een wetenschapper die twee jaar geleden verdween, duikt plots weer op als een mentaal wrak. Hij werd compleet gehersenspoeld. Varnals, een psycholoog van het ministerie komt Mrs. Peel en Steed ter hulp. Volgens Varnals werd Wadkin gevangen gehouden in een concentratiekamp in Manchurian. Voordat Varnals meer informatie kan loskrijgen uit Wadkin verdwijnt deze met de noorderzon in een Chinese wasserijwagen...



Beste tekst





S

teed die bekend maakt dat hij Mr. Gourmet is:
Steed:

"I must confess something Mr. Carter, I underestimated you."


Carter:

"Really?"


Steed:

"You've heard of Mr. Gourmet?"


Carter:

"Oh, yes of course. There isn't a gastronome in the world who hasn't heard of him. You?"


Steed:

"C'est moi."





Beste scène





D

e keuring van het eten door Carter en Chessman, waarna Chessman het geheel in de vuilnisemmer kiepert en enkel een pil met een glas mineraalwater tot zich neemt.



Tag





M

rs. Peel zit in een "rickshaw" die voortgetrokken wordt door Steed. Ze waarschuwt Steed dat er een 30 mph snelheidsbeperking geldt.



Media © Canal+
Videoclips
Beste tekst
Best scène
Tag
Trivia
Peter Jeffrey (Varnals) was een veelzijdig acteur die zich zowel op het toneel als in films en tv-series thuisvoelde. Hij vertolkt onder meer een rol in 'Midnight Express', 'The Return of the Pink Panther' en 'The Odessa File'. Hij is nog in 3 andere episodes te zien: 'The Joker' (Emma Peel kleurenreeks), 'Game' (Tara King reeks) en 'House of Cards' (The New Avengers).
Philip Latham (Carter) steelt in deze aflevering de show, Latham vertolkt onder meer een rol in 'Force 10 from Navarone' en 'The Pallisers'. Hij is ook te zien in 'The White Dwarf' (Cathy Gale).
Vernon Dobtcheff (Pushkin), geboren in Frankrijk, heeft een waslijst aan rollen op zijn actief staan. Hij is onder meer te zien in 'The Name of the Rose', 'Murder on the Orient Express', 'The Day of the Jackal', 'The Assassination Bureau', 'Indiana Jones and the Last Crusade', 'The Spy Who Loved Me', e.a. Hij vertolkt ook een rol in 'The Living Dead' (Emma Peel, kleur) en 'Thingumajig' (Tara King).
Jeanne Roland (Anna Wadkin) vertolkt een rol in twee Bond films: 'You Only Live Twice' en 'Casino Royale'.
Peter Arne (Pasold) speelde mee in twee Pink Panther films: 'Trail of the Pink Panther' en 'The Return of the Pink Panther', daarnaast vertolkte hij ook een rol in onder meer 'Khartoum' en 'Chitty Chitty Bang Bang'. Hij is eveneens te zien in 'Death on the Slipway' (Dr. David Keel), 'Warlock' (Cathy Gale) en 'The Golden Eggs' (Emma Peel z/w).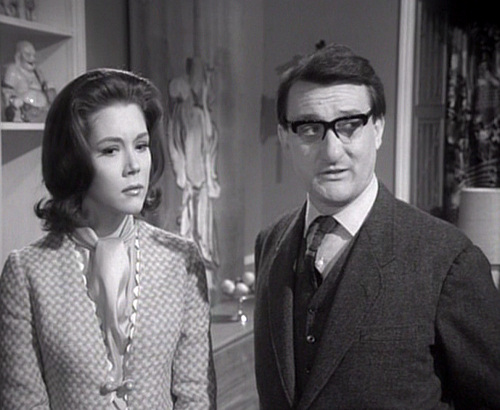 Mrs. Peel & Varnals