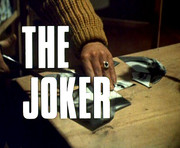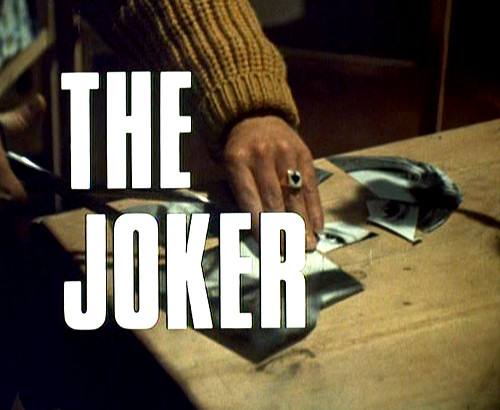 The Joker
Avengers op DVD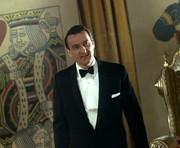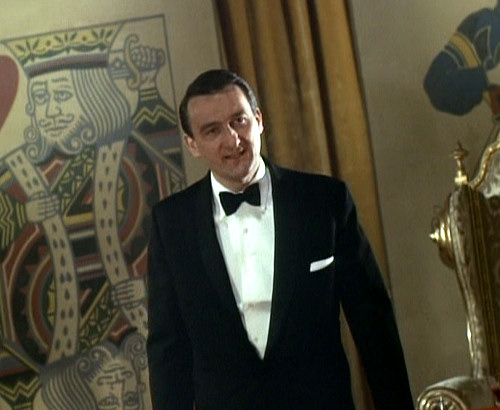 Prendergast
The Avengers?
Mrs. Peel combineert in haar publicatie bridge met wiskunde.
Excentriek?
Ola, Italiaans lievende actrice in spee bezeten door haar gebit.
Jonge man met regisseurallures die houdt van suspens.
"Steed trumps an ace

Emma plays a lone hand"


Credits






Synopsis





W

anneer Mr. Peel een succesvol boek uitgeeft over bridge wordt ze uitgenodigd door Sir Cavalier Rousticana om een weekend door te brengen in zijn landhuis. Steed blijft thuis nadat hij zijn been bezeerde door een val van de trap. Hij wil Mrs. Peel's weekend niet verpesten door te vertellen dat Prendergast ontsnapt is uit de gevangenis. Prendergast werd een aantal jaar geleden gearresteerd door bewijsmateriaal aangebracht door Mrs. Peel...



Beste tekst





H

et moment waarop de jonge man aanstalten maakt om te telefoneren:
Jonge man:

"This is a strange situation."


Mrs. Peel:

"What do you mean?"


Jonge man:

"Tender young woman. Alone in this great big house. Mysterious stranger comes to the door: 'May I use your phone?" She admits him. He picks up the phone. Ratatata…the wires have been cut."





Beste scène





D

e ontvangst van Mrs. Peel en Steed door de door haar tanden geobsedeerde Ola.



Mrs. Peel we're needed...




W

anneer Mrs. Peel aanbelt komt Steed de trap af en valt. Mrs. Peel voelt dat er iets mis is en gooit een vaas door de glazen deur. Steed ligt op de grond en kermt:

"Mrs. Peel you're … needed."





Tag





T

erug in Steeds flat heeft zowel Mrs. Peel als Steed een kaarttruc.



Media © Canal+
Videoclips
Beste tekst
Beste scène
Mrs. Peel we're needed...
Tag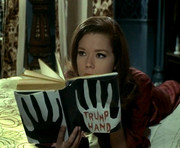 Mrs. Peel
Diabolisch?
Prendergast alias de Joker, knipgrage Duitse dubbelspion.