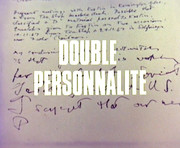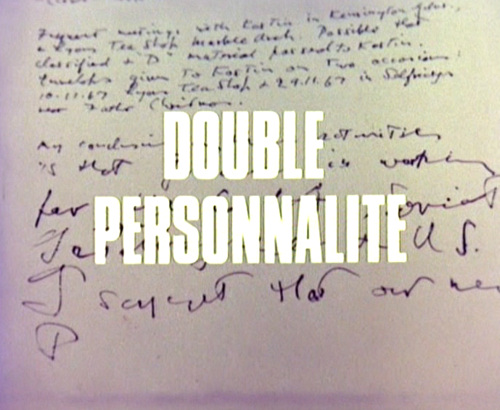 Split!
Avengers op DVD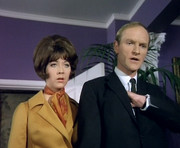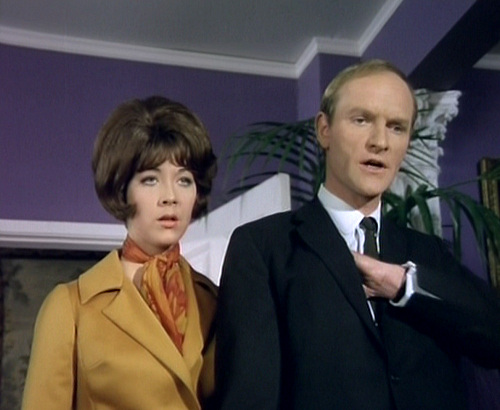 Tara King & Peter Rooke
Diabolisch?
Dr. Constantine legt zijn patienten op ijs om ze in leven te houden.
The Avengers?
In 1963 schoot Steed Boris Kartovski neer te Berlijn.
Steed gooit zijn stalen bolhoed om Himel te ontwapenen.
Excentriek?
Lord Barnes, Harry Mercer en Major Peter Rooke zijn allen hevige Boris aanhangers.
Swindin, grafoloog met een

remarkable

spraakgebrek.

Credits






Synopsis





D

e strikte veiligheidsmaatregelen in het 'ministerie van ultrageheime informatie' worden in vraag gesteld wanneer Frank Compton, een medewerker, vermoord wordt in het ministerie. Het lijkt onmogelijk dat een buitenstaander hiervoor verantwoordelijk is. In werkelijkheid is het Harry Mercer die de dood van zijn college op zijn geweten heeft. Hij schoot Compton neer nadat iemand via de telefoon naar Boris vroeg. Het handschrift van Mercer blijkt, nadat Tara King een specialist raadpleegt, toe te horen aan een zekere Boris Kartovski, een vijandelijke agent die jaren geleden uitgeschakeld werd door John Steed…



Beste tekst





S

teed en Tara bij Swindin, de grafoloog:
Swindin:

"Remarkable, quit remarkable. Remarkably remarkable."


Steed:

"Would you care to rem..ark on the remarkability?"


Swindin:

"Yes I would."


Tara:

"Well?"


Swindin:

"Well this first section here … you want the facts?"


Steed:

"The facts!"


Tara:

"Facts!"


Swindin:

"It's remarkable!"





Beste scène





S

teed geeft verpleegster Petra een klap op haar achterste en sluit ze op in een kast.



Tag





S

teed verschijnt mankend ten tonele met een gewonde hand. Tara denkt dat hij de behandeling van Dr. Constantine ondergaan heeft, het blijkt echter dat Steed in één van de laatste gevechten een paar klappen te veel kreeg.



Media © Canal+
Videoclips
Beste tekst
Best scène
Tag
Trivia
Dit is een episode die bedoeld was voor de Emma Peel kleurenreeks. Wanneer Diana Rigg de serie verliet was ze volgens haar contract nog twee afleveringen schuldig, ze heeft er slechts één opgenomen: 'The Forget-Me-Knot'.
Christopher Benjamin is excellent als de excentrieke grafoloog Swindin. Benjamin is ook te zien in 'How To Succeed....At Murder' (Emma Peel, z/w) en 'Never, Never Say Die' (Emma Peel, kleur).
Afkortingen

:

TSI

staat voor

T

op

S

ecret

I

nformation.
Julian Glover (Peter Rooke) vertolkt Aristotle Kristatos in de James Bond film 'For Your Eyes Only'. Hij is ook te zien in 'Two's a Crowd' (Emma Peel, z/w), 'The Living Dead' (Emma Peel, kleur) en 'Pandora' (Tara King).
Nigel Davenport (Lord Barnes) is ook te zien in 'The Danger Makers' (Emma Peel, z/w) en heeft o.a. een rol in 'Greystoke: The Legend of Tarzan, Lord of the Apes', 'Nighthawks' en 'Chariots of Fire'.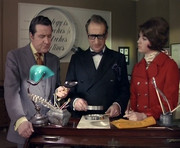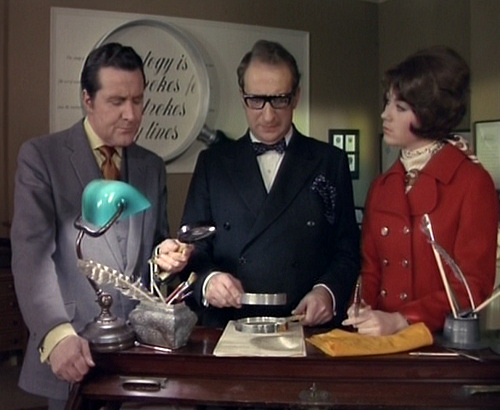 John Steed, Swindin & Tara King