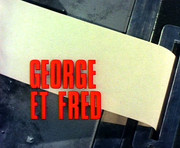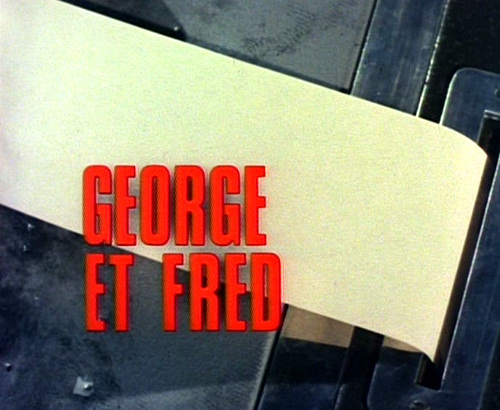 Whoever Shot Poor George Oblique Stroke XR40?
Avengers op DVD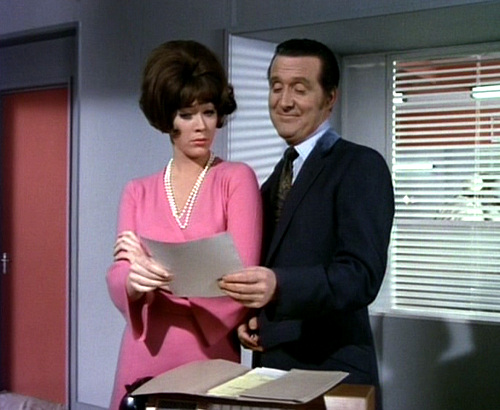 Tara King & John Steed
The Avengers?
Steed gebruikt tot tweemaal toe zijn stalen bolhoed: éénmaal om een kogel af te weren en een tweede keer om Jason uit te schakelen.
Excentriek?
Ardmore opereert en praat over computers alsof het levende wezens zijn.

Credits






Synopsis





B

aines, een computerspecialist verbonden aan het Ministerie van Technologie, roept de hulp in van zijn collega Tobin wanneer George /XR40, een computer, na het invoeren van een aantal berekeningen plots tilt slaat. Wanneer Baines en Tobin even weg gaan kan een indringer, Jacobs, de computer verder beschadigen door er meermaals op te vuren. Dr. Ardmore, een cybernetica expert wordt er bijgehaald om de schade aan George/XR40 te herstellen. Tara King gaat met Baines naar diens flat om de berekeningen die de computer deden vastlopen op te halen...



Beste tekst





T

ara krijgt de opdracht om naar het huis van Pelley te gaan als diens nichtje Prunella. Pelley heeft zijn Amerikaans nichtje niet meer gezien sinds ze zeer jong was. Steed heeft zelfs een foto bij van Prunella en ziet wel een overeenkomst met Tara:
Tara:

"Where's the resemblance?"


Steed:

"The knees!"





Beste scène





S

teed die aan het raam staat te gesticuleren tegen een verpleegster in de overtuiging dat het Tara is, Steed:

"Well, she was saying yes to something."





Tag





S

teed probeert een nieuw recept, opgesteld door George/XR40, voor 's werelds beste cocktail uit. Na het ingooien van een olijf begint het geheel echter sterk te reageren om uiteindelijk te exploderen. Steed besluit dat het recept op de geheime lijst moet gezet worden.



Media © Canal+
Videoclips
Beste tekst
Best scène
Tag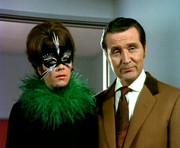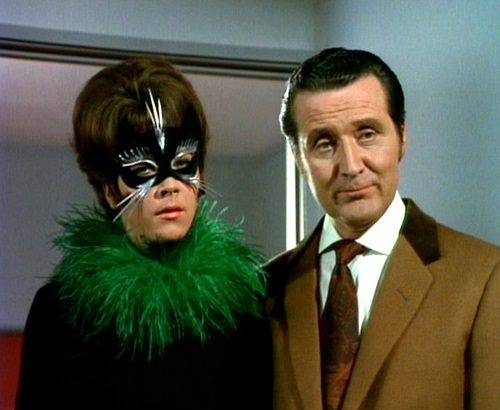 Tara King & John Steed
Diabolisch?
Jason, de butler, een welgemanierd diabolisch meesterbrein.