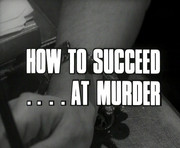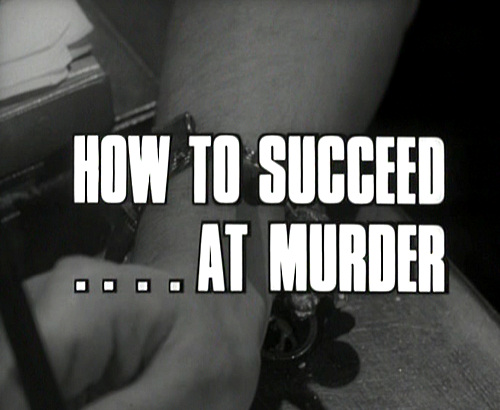 How to Succeed....at Murder
Avengers op DVD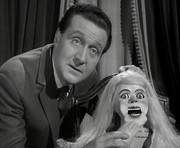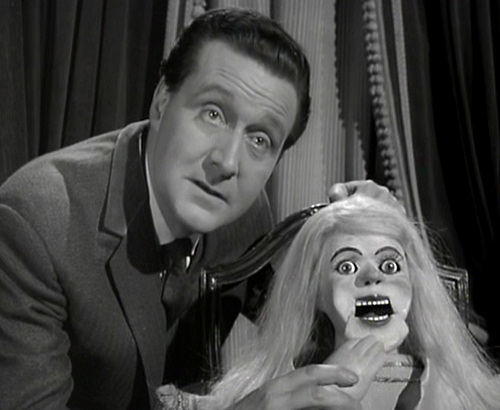 John Steed
The Avengers?
Mrs. Peel maakt zeer moderne schilderijen.
Cover Mrs. Peel

: secretaresse bij Mary Merryweather en cursist bij Henry Throgbottom.
Cover Steed

: miljonair die 4 miljoen £ wil investeren.
Excentriek?
J.J. Hooter van zijn neus bezeten parfumspecialist.
"Steed becomes a perfect boss

Emma goes seeking charm"


Credits






Synopsis





W

anneer op zeer korte tijd 10 topmanagers vermoord worden zonder enig aanwijsbaar motief, tasten De Wrekers in het duister. De enige aanwijzing die ze hebben is de parfumgeur in de wagen waarin één van de slachtoffers gevonden werd. Na verloop van tijd wordt duidelijk dat de positie van de vermoorde manager telkens ingenomen wordt door hun secretaresse. Als lokaas doet Steed zich voor als een miljonair op zoek naar een goede secretaresse, terwijl Mrs. Peel zelf een job als secretaresse aanneemt bij een van de verdachten...



Beste tekst





H

et moment dat J.J. Hooter de beschermende kap van zijn neus neemt om het parfumstaal te identificeren:
Hooter:

"There you see the splendid beast. Naked before you."


Mrs. Peel:

"It's very...handy!"


Hooter:

"But wait until you see him in action, Mrs. Peel. Wait until you see him twitch and flare."





Beste scène





D

e parfumgeur in de auto van Finlay wordt verzameld met een bandenpomp. Even later prepareert J.J. Hooter zijn neus om het parfum uit de pomp te identificeren.



Tag





D

e Wrekers verlaten de episode in een caravan ondertussen oefenen ze de kunst van het buikspreken.



Media © Canal+
Videoclips
Beste tekst
Best scène
Tag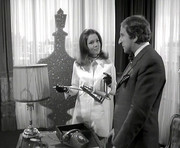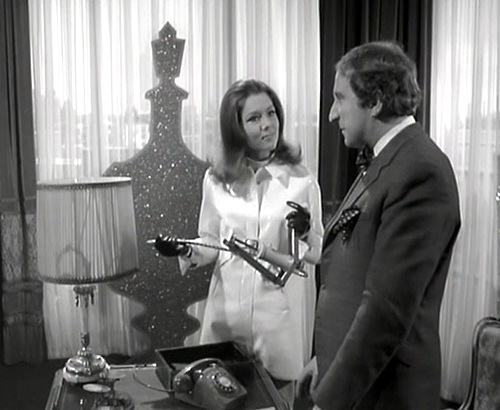 Mrs. Peel & J.J. Hooter
Diabolisch?
Henry Throgbottom, buikspreker met een duister kantje.