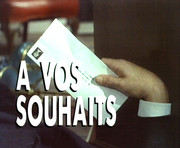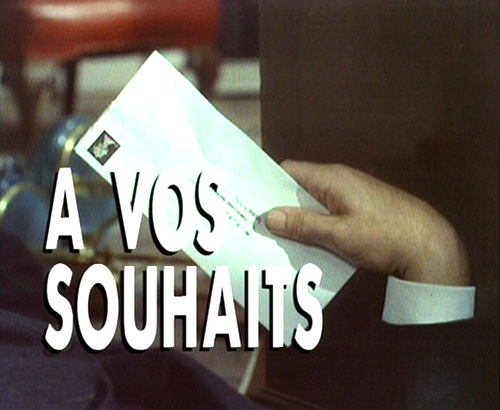 You'll Catch Your Death
Avengers op DVD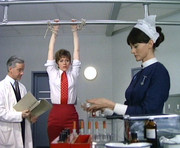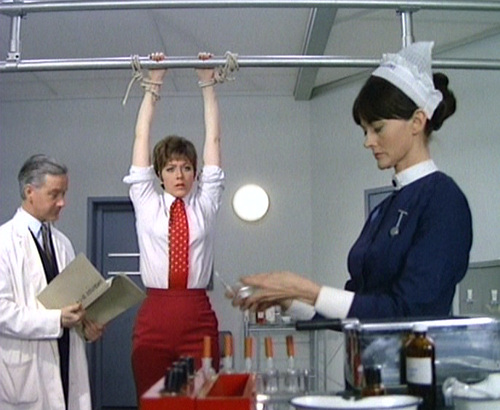 Dr. Glover, Tara King & The Matron
Diabolisch?
Glover, diabolisch dokter die met zijn geconcentreerd verkoudheidsserum een rijk man wil worden.
The Avengers?
Cover Steed

: afgevaardigde van de Steed-Foundation
Adres Steed

: 3, Stable Mews London
Mother's superieur is Grandma.
Tara King is allergisch voor rag weed (Ambrosia artemisiifolia).

Credits






Synopsis





K

eelspecialisten komen onder verdachte omstandigheden om het leven. Telkens ontvangt het slachtoffer net voor zijn dood een lege enveloppe, na het openen van de brief krijgt hij een hevige niesbui om tenslotte te stikken. Mother stuurt Steed en Tara op onderzoek. Steed ontdekt al snel, na een bezoek van een handelaar in schrijfpapier, dat een verpleegsterschool meer dan 10.000 enveloppen bestelde zonder schrijfpapier...



Beste tekst





S

teed heeft een papierspecialist uitgenodigd om de enveloppen te onderzoeken:
Tara:

"What you want me to do Steed?"


Steed:

"You stick close to Seaton and Herrick, we don't want to lose anymore of those ear and troth men. Mother will be very angry."


Tara:

"I see, I'll go out and protect the whole medical profession while you stay at home and have a cosy paper chase."





Beste scène





S

teed moet, alvorens hij kolonel Timothy kan ontmoeten, een ontsmettingsinjectie krijgen. Kolonel Timothy is namelijk als de dood voor andermans ziektekiemen.



Tag





S

teed maakt voor de verkouden Tara een remediedrankje vogens het recept van één van zijn tantes, de tante in kwestie is wel gestorven aan een verkoudheid.
Steed:

"It's a lucky thing I didn't catch it. Oh, it just wouldn't do. You and I both with a cold at the same time."


Tara:

"People might talk."


Steed begint te niezen...
Tara:

"You just have to face it Steed. You're hopelessly compromised."





Media © Canal+
Videoclips
Beste tekst
Best scène
Tag
Trivia
Dit is de eerste aflevering waarin Mother, het hoofd van de geheime dienst, een vaste figuur wordt in de reeks. Patrick Newell verscheen voor het eerst als Mother in de overgangsepisode 'The Forget-Me-Knot'. De makers van de serie zagen hem als een éénmalige verschijning, de Amerikanen waren echter wild van het karakter en de producenten besloten om Mother als vaste rol op te nemen. Mothers hoofdkwartier was in elke episode een andere locatie, meestal een niet voor de hand liggende plaats.
Het scenario is van de hand van Jeremy Burnham, Burnham was eerder gastacteur in 'The Town of No Return' (Emma Peel z/w), 'The Fear Merchants' (Emma Peel kleur) en 'The Forget-Me-Knot' (Emma Peel / Tara King).
De rol van de briefpapierspecialist Maidwell wordt vertolkt door Henry McGee, hij is vooral bekend als aangever van Benny Hill in de gelijknamige show.
Willoughby Gray (Padley) is eveneens bekend als Dr. Karl Mortner in de James Bond film 'A View to A Kill', film waarin Patrick Macnee de rol van Sir Godfrey Tibbett vertolkt.
Fulton Mackay (Glover) is ook te zien in 'Return of the Cybernauts' (Emma Peel kleur) en 'Bizarre' (Tara King). Mackay werd vooral bekend als de cipier van Ronnie Barker in 'Porridge'.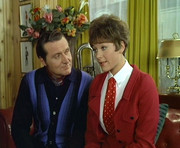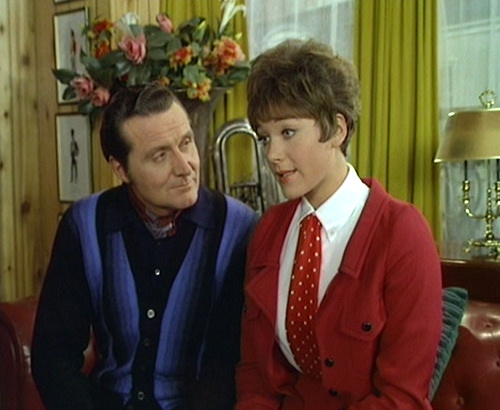 John Steed & Tara King
Excentriek?
Kolonel Timothy, oud-koloniaal bezeten in zijn strijd tegen verkoudheden.