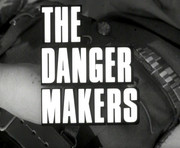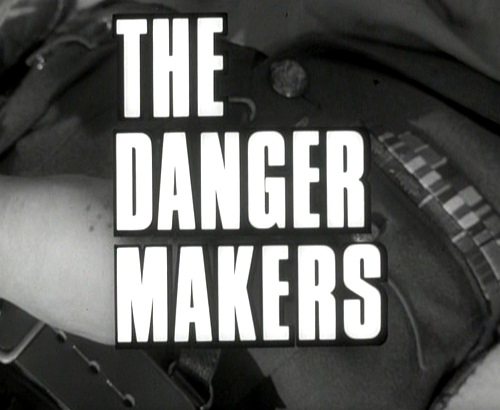 The Danger Makers
Avengers op DVD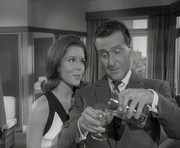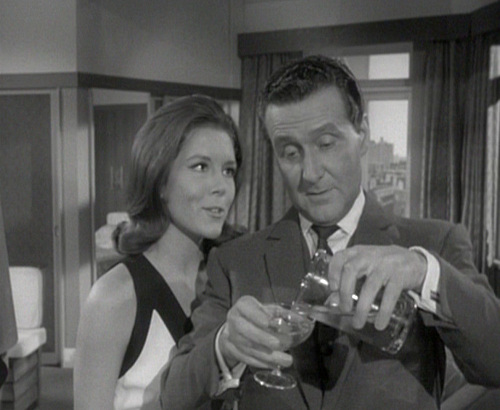 Mrs. Peel & John Steed
The Avengers?
Cover Mrs. Peel

: schatter van het veilinghuis 'Willis & Fergusons'.
Steed infiltreert de 'Danger Makers' onder de codenaam Bacchus.
"Steed joins a secret society
Emma walks the plank"


Credits






Synopsis





G

eneraal Woody Groves komt om tijdens een roekeloze rit op een geleende motorfiets, Gordon Lamble die aan het hoofd staat van 'The Chemical Warfare Establishment' wordt gewond tijdens een beklimming van de St. Paul's kathedraal. Volgens Harold Long, verboden aan het 'Psychological Warfare Department', zijn er de laatste tijd veel van deze roekeloze acties onder hoog geplaatste legerofficieren. Mrs. Peel en Steed worden er bijgehaald om te achterhalen wat er aan de hand is...



Beste tekst





M

rs. Peel krijgt een doos pralines cadeau van Majoor Robertson. Steed opent zorgvuldig de doos:
Steed:

"I thought so."


Mrs. Peel:

"What?"


Steed:

"I've seen them before."


Mrs. Peel:

"What is it? A booby trap?"


Steed:

"Whatever you do, don't touch the wrapped ones."


Mrs. Peel:

"Why not?"


Steed:

"Because I like them."





Beste scène





M

rs. Peel die vrij uitdagend gekleed is, vraagt Steed hoe ze Robertson kan aanpakken. Starend naar haar halsuitsnijding adviseert hij

"Show him your bumps"

. Wanneer ze daarna de kamer verlaat moet Steed enkele momenten bekomen.



Tag





M

rs. Peel en Steed rijden de zonsondergang tegemoet in gocarts.



Media © Canal+
Videoclips
Beste tekst
Best scène
Tag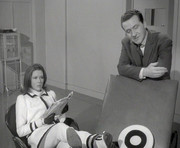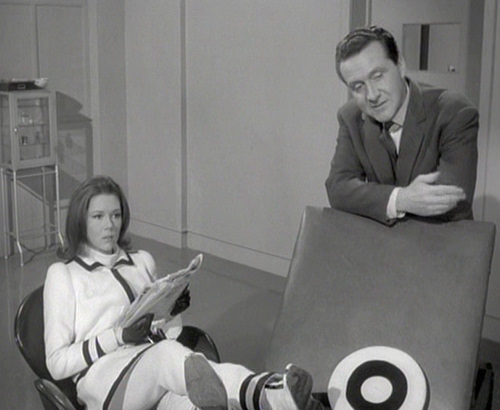 Mrs. Peel & John Steed
Diabolisch?
Dr. Harold Long wil met zijn 'Danger Makers' de kroonjuwelen stelen in 'The Tower'.