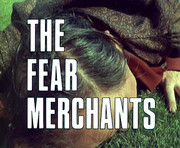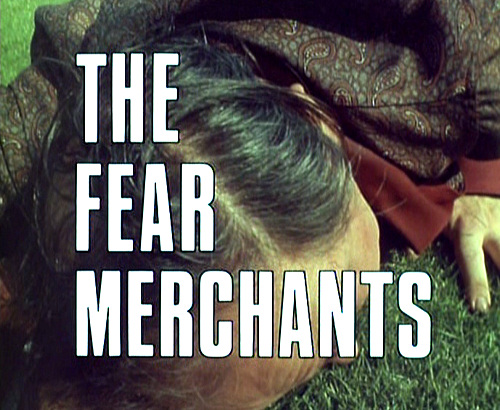 The Fear Merchants
Avengers op DVD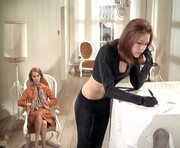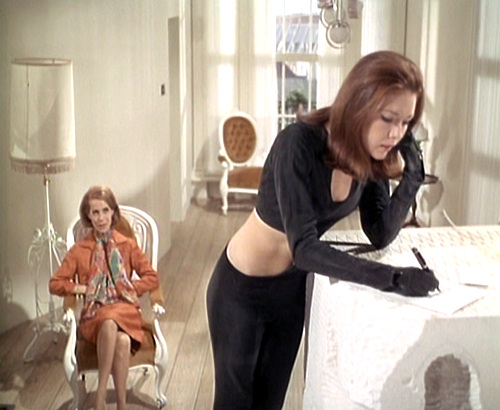 Dr. Voss & Mrs. Peel
Diabolisch?
Pemberton: fobiespecialist met angst voor het donker.
Dr. Voss: dokter met sadistische trekjes.
"Steed puts out a light

Emma takes fright"

Credits






Synopsis





Z

akenman Richard Meadows wordt wakker in het midden van een voetbalveld en wordt compleet hysterisch. De atletische Fox, een zakengenoot van Meadows wordt gek bij het zien van een muis in de fitnesszaal. Zowel Meadows als Fox hadden een leidinggevende functie bij een keramiekconcern. Steed en Mrs. Peel ontdekken dat een zekere Jeremy Raven het 'BEB' inschakelde om zijn concurrenten onder controle te krijgen...



Beste tekst





S

teed en Mrs. Peel in Crawley's Rolls:
Steed:

"Indian or China?"


Mrs. Peel:

"Coffee!"


Steed:

"Coffee it is."





Beste scène





D

e machine van Raven om instant keramiek te maken:

"Still in the experimental stage"

. Terwijl Steed bijna het verkeerde beeldje stukgooit.



Mrs. Peel we're needed...




Mrs. Peel ontvangt een doos pralines als geschenk, op het bijgevoegde kaartje staat de tekst:

"Mrs. Peel we're...needed!"





Tag





T

erug in haar flat ontdekt Mrs. Peel vrij snel wat Steed's ultieme angst is: uitputting van de Champagnevoorraad.



Media © Canal+
Videoclips
Beste tekst
Best scène
Mrs. Peel we're needed...
Tag
The Avengers?
Cover Mrs. Peel

: bedrijfsleider van een rivaliserend reisbureau
Cover Steed

: afgevaardigde CPC, afgevaardigde 'Monopolies Commission', bedrijfsleider van een reisbureau dat luxe-iglo's verhuurt in IJsland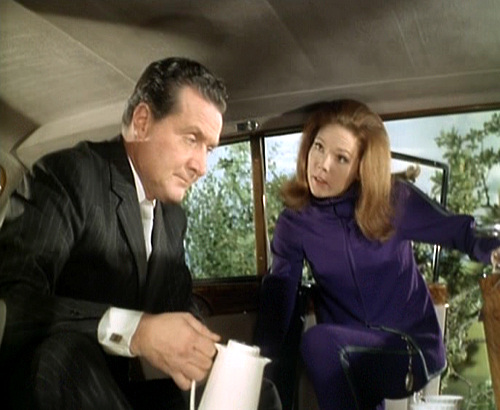 John Steed & Mrs. Peel
Excentriek?
Raven: keramiekproducent met motto:

"Creation by automation."