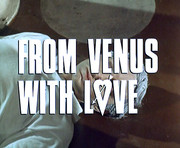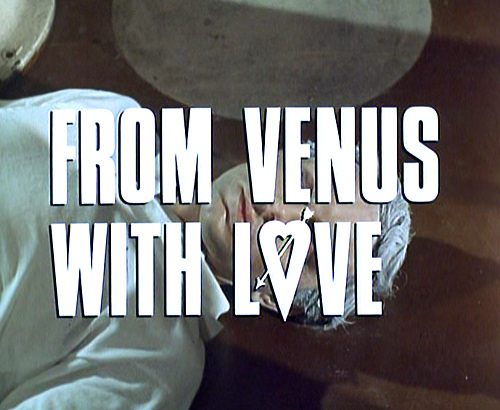 From Venus With Love
Avengers op DVD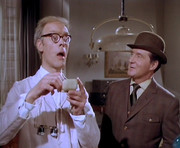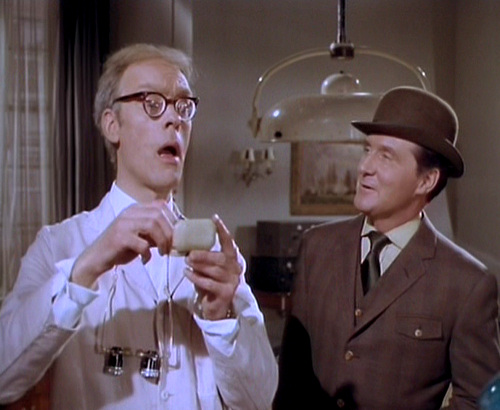 Dr. Primble & John Steed
Excentriek?
Bertram Smith: schoorsteenveger in rokkostuum en hoge hoed.
Brigadier Whitehead: registreert zijn memoires op LP.
Dr. Primble: stekeblinde oogarts.
"Steed is shot full of holes

Emma sees stars"

Credits






Synopsis





E

en aantal vooraanstaande astronomen komen om het leven in verdachte omstandigheden. Telkens worden de slachtoffers getroffen door een hevige lichtflits. Allen waren ze lid van de 'British Venusian Society'. Volgens een lid van de BVS, oogarts Primble, plannen de 'Venusians' een invasie op aarde. Steed schrijft zich bij de BVS in als nieuw lid en Mrs. Peel zoekt de nog in leven zijnde leden op...



Beste tekst





M

rs. Peel en Steed luisteren naar een opname van brigadier Whitehead:
Mrs. Peel:

"It narrows down the list of people watching Venus."


Steed:

"There's always me. I'm a fully-fledged member of the BVS. I volunteered for watching duty."


Mrs. Peel:

"I thought it was part of your policy never to volunteer for anything."


Steed:

"Yes, but since you volunteer to return the recording to Venus Brown I thought I'd volunteer."


Mrs. Peel:

"It's got to be telepathy."





Beste scène





A

lvorens lid te kunnen worden van de BVS moet Steed een oogtest afleggen bij Dr. Primble en dit aan de hand van verschillende hoofddeksels.

Mrs. Peel we're needed...


Mrs. Peel oefent haar schermtechnieken met een stoffen pop vastgemaakt aan de deur. Steed komt binnen met op de top van zijn paraplu een kaartje:

Mrs. Peel, we're needed...



Tag



T

erug in Emma's flat nodigt Steed haar uit voor een dineetje op Venus...dat is, ze werden uitgenodigd door Venus van de BVS.



Media © Canal+
Videoclips
Beste tekst
Best scène
Mrs. Peel we're needed...
Tag
The Avengers?
Cover Mrs. Peel

: journaliste
Cover Steed

: rentenier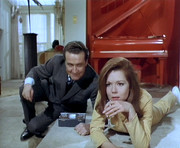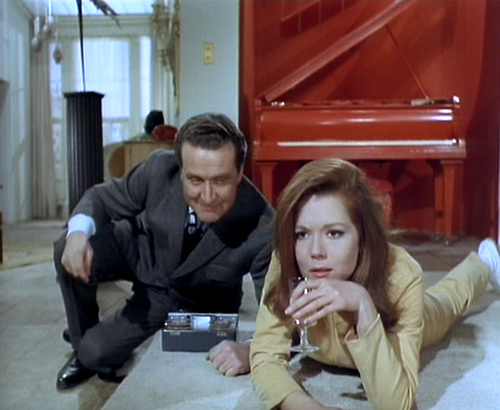 John Steed & Mrs. Peel
Diabolisch?
Dr. Primble wil het ruimteprogramma saboteren door alle leden van de BVS uit te schakelen.