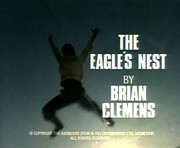 The Eagle's Nest
Transport?
Steed

: Rover 3500 SD1, motorsloep
Purdey

: -
Gambit

: Jaguar XJ-S, Citroën DS
Andere

: Mercedes-Benz /8 W114/W115, Volvo 164, Rover P5, Rover P6, Volkswagen Golf MkI, Ford Corsair, Hillman Avenger, Peugeot 304, Triumph 2000, BMW 2002
Avengers op DVD
| | |
| --- | --- |
| | |
| | |
| zone 2 | zone 1 |
| | |
| | |
| | |
| zone 2 | zone 2 |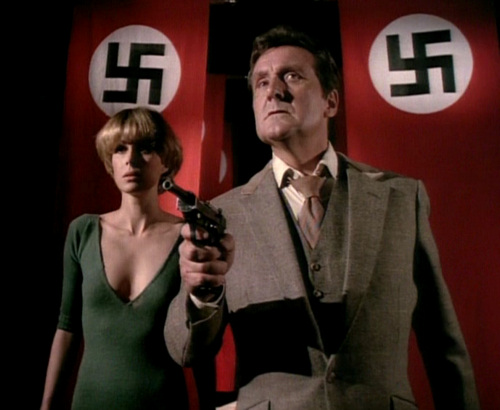 Purdey & John Steed
Excentriek?
Hara: vergeetachtige grijsaard.
EXTERNE LINKS

Credits






Synopsis





M

oordzuchtige vissers op een ruw en verlaten eiland vermoorden met ongewone moordtuigen een zekere Stannard. Het lijk van Stannard zwalpt in een boot rond en strandt op de Britse kust. Steed en Purdey volgen een spoor dat hen brengt op het verlaten eiland St. Dorca, dat door een monnikenorde, onder leiding van "Father" Trasker gebruikt wordt als retraite-oord. Ondertussen neemt Gambit de plaats in van de vermoorde Stannard op een voordracht van Dr. Von Claus, een specialist inzake schijndood. Op een spectaculaire wijze wordt Von Claus ontvoerd door de monniken om een zeer speciale patiënt te ontvriezen...



Beste tekst





P

urdey hangt aan het raam van Steeds hotelkamer op St. Dorca:
Purdey:

"Can you give me a hand?"


Steed:

"You can't do that, gentleman's bedroom, very very dangerous."


Purdey:

"But, you're no gentleman."


Steed:

"That's where the danger lies."





Beste scène





D

e marcherende monniken waarop Steed repliceert met

"Monkey business"

of de

"sieg heil"

roepende nazi's waarop Steed repliceert met

"Rule Britannia"

.



screengrabs © Canal+
Videoclips
Beste tekst
Best scène
The Avengers?
Purdey was ooit ballerina bij het 'Royal Ballet', wegens haar lengte werd ze ontslagen.
Purdey gebruikt lipstick met de naam 'Sins of Youth'.
Speelt viool ("supposed to help Sherlock Holmes")
Steed bezit een stalen bolhoed met ingebouwde walkie-talkie en radio.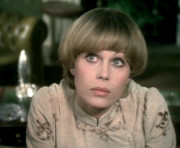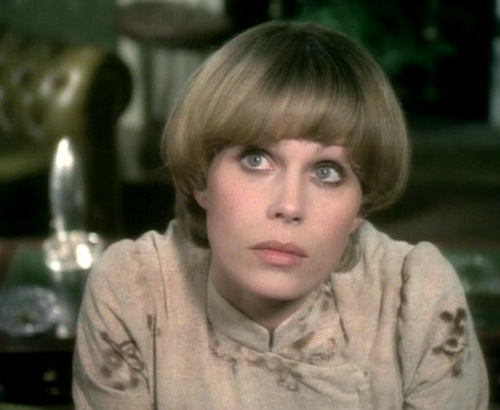 Purdey
Diabolisch?
Father Trasker vastberaden nazi die 'Duitslands grootste schat' terug tot leven wil brengen.