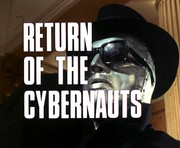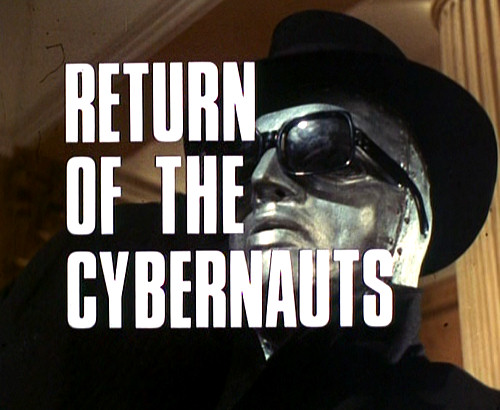 Return of the Cybernauts
Avengers op DVD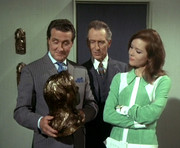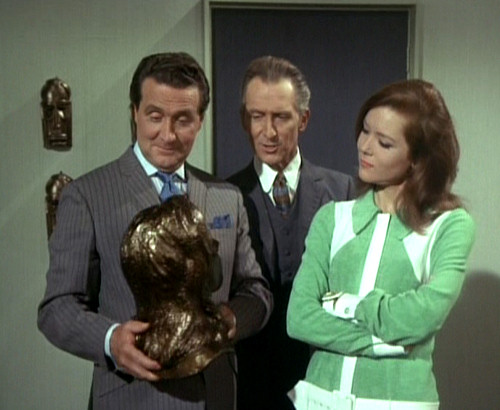 John Steed, Paul Beresford & Mrs. Peel
Excentriek?
Rosie, secretaresse met fotomodel allures.
"Steed pulls some strings

Emma becomes a puppet"


Credits






Synopsis





M

rs. Peel en Steed worden uitgenodigd door Paul Beresford, een rijke kunstverzamelaar. In het huis van Beresford krijgt Steed een telefoontje met de mededeling dat de wetenschapper, Dr. Russell, verdwenen is. Op korte tijd is dat de tweede verdwijning, nog niet lang geleden verdween professor Chadwick. Mrs. Peel en Steed verontschuldigen zich bij Beresford en verlaten het huis. Kort daarop drukt Beresford op een knop en door een automatische deur verschijnt een Cybernaut die de verdwenen Dr. Russell draagt...



Beste tekst





S

teed treft Mrs. Peel aan in het huis van Paul Beresford:
Steed:

"I must say, you're very much at home here."


Mrs. Peel:

"Paul is very hospitable."


Steed:

"Especially if you're fair, female and quite beautiful."


Mrs. Peel:

"You're quite pretty yourself. I happen to like him. He's civilised. Good to be with. Interesting to talk to."


Steed:

"And there rests the case for the defence. I must say he took great pains to get to know you."


Mrs. Peel:

"You know very well we met accidentally at an auction."


Steed:

"And after that, great pains."


Mrs. Peel:

"Steed, you're jealous."


Steed:

"Oh no, I wouldn't say that Mrs. Peel, just thoughtful."





Beste scène





P

aul Beresford stuurt Mrs. Peel als menselijke Cybernaut af op Steed.



Tag





S

teed triomfeert wanneer hij de broodrooster van Mrs. Peel kan repareren. Wanneer Mrs. Peel twee sneetjes brood roostert, explodeert het ding en vliegt het brood richting plafond.



Media © Canal+
Videoclips
Beste tekst
Beste scène
Tag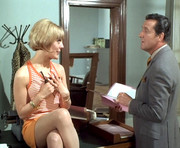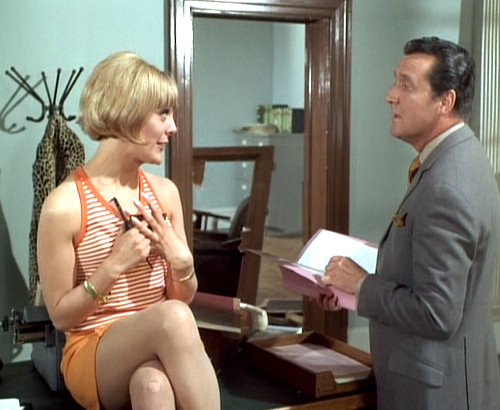 Rosie & John Steed
Diabolisch?
Paul Beresford, wraaklustig broer van Clement Armstrong.
Prof. Chadwick, geldhongerig ingenieur zonder scrupules.