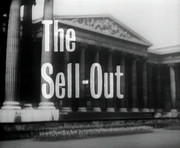 The Sell-Out
Avengers op DVD
| | |
| --- | --- |
| | |
| | |
| zone 2 | zone 1 |
| | |
| | |
| | |
| zone 2 | zone 2 |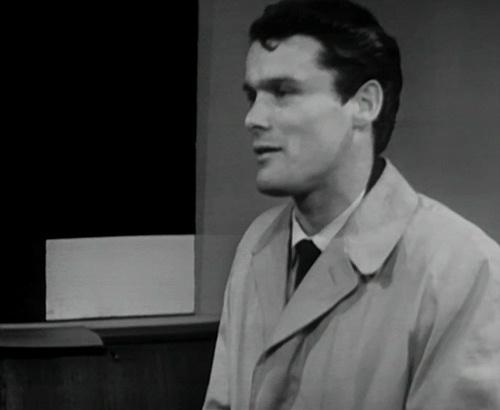 Dr. Martin King
Excentriek?
One-Twelve, mysterieus hoofd van de afdeling dat niet zou misstaan als diabolisch meesterbrein.
Dr. Martin King episode


Credits






Synopsis





S

teed krijgt de opdracht Monsieur Roland, een VN afgevaardigde, te bewaken tijdens zijn verblijf in Londen. Bij het verlaten van zijn hotel wordt er een moordaanslag gepleegd op Monsieur Roland, hoewel de aanslag mislukt komt er een onschuldige voorbijganger om het leven. Steed vertelt aan One-Twelve, zijn superieur, dat hij vermoedt dat deze moordaanslag en de vorige het werk zijn van een informant in de organisatie. Steed verdenkt Harvey, een agent die eveneens instaat voor de veiligheid van de VN afgevaardigden…



Beste tekst





F

razer wordt door Steed dood aangetroffen in zijn kapperszaak. Steed wordt kort daarop neergeslagen door One-Twelve.
Steed:

"How do I know you didn't kill him?"


One-Twelve:

"You don't know."


Steed:

"And that you're on your way to kill Roland as well!"


One-Twelve:

"Yes, that's right. A question of who's to guard the guards himself, hey Steed."





Beste scène





S

teed probeert, hinkend met wandelstok, zich voor te doen als Monsieur Roland.



Media © Canal+
Videoclips
Beste tekst
Beste scène
The Avengers?
Steed bestuurt een moderne auto (voor die tijd, 1962), het betreft een AC Greyhound van 1960.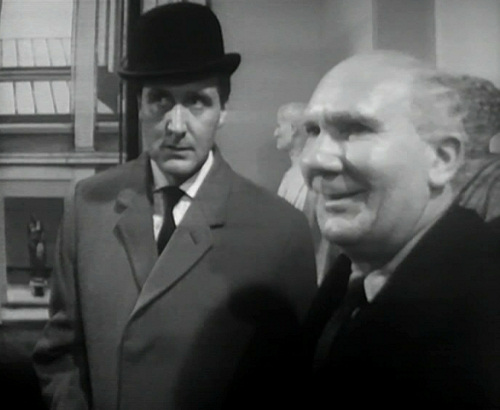 John Steed & One-Twelve
Score op 5