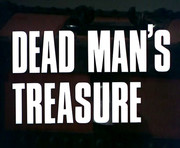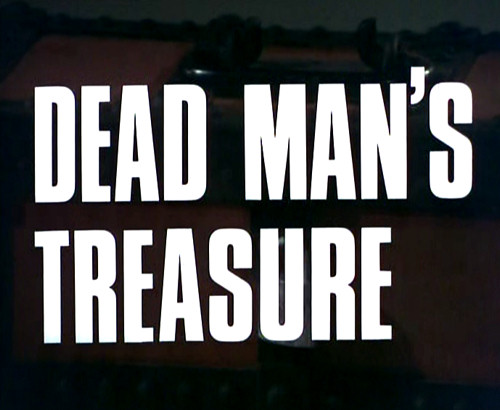 Dead Man's Treasure
Transport?
Steed

: Bentley 3 Litre
Mrs. Peel

: Mercedes 250SE (W111)
Andere

: MGB MkI, Jaguar E-type, F1 Racing Car, Rolls Royce Phantom I (Brewster coachwork), Land Rover Series IIa, Triumph TR4A, MG Midget, Triumph TR3A, Sunbeam Alpine, Triumph Spitfire, Daimler 2.5 ltr V8, Austin A110 Westminster
Avengers op DVD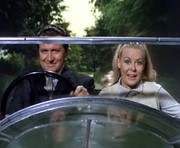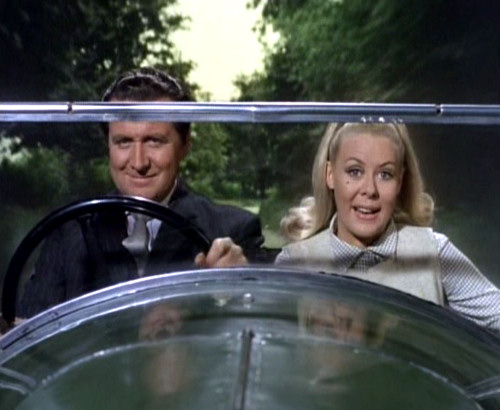 John Steed & Penny
The Avengers?
Steed's tantes

: Steed ontvangt een vrij zwaar pakje via de post. Mrs. Peel:

"Lead weights for your diving boots?"

Steed:

"Rock cakes from my Auntie Penelope."
Excentriek?
Penny, dodelijke schoonheid voor haar verloofdes.
Benstead, autogek rallyorganisator.
"Steed rallies around
Emma drives for her life"


Credits






Synopsis





D

e MGB bestuurt door agent Bobby Danvers wordt tijdens de nacht achternagezeten door een Jaguar E-type van Carl en Alex. Danvers kan zijn achtervolgers afschudden door de oprijlaan van Bensteads residentie op te rijden. Danvers dringt het bureau van Benstead binnen door een openstaand raam en plaats de metalen doos die hij bij zich heeft in een rode schatkist die zich in de kamer bevindt. Op het bureau vindt hij uitnodigingen voor de jaarlijkse rally die Benstead organiseert. Danvers schrijft, alvorens te vertrekken, een uitnodiging aan Steed...



Beste tekst





S

teed staat te wachten op Danvers wanneer Mrs. Peel op bezoek komt:
Mrs. Peel:

"Why the midnight vigil?"


Steed:

"I'm expecting Bobby Danvers."


Mrs. Peel:

"Courier? What's he couriering?"


Steed:

"Top Secret papers from you know where."


Mrs. Peel:

"Hot stuff?"


Steed:

"I've laid out my asbestos gloves."





Beste scène





S

teed bewondert de race simulator, Steed:

"What a beauty. Marvellous chassis."

, Benstead denkt dat Steed het over Mrs. Peel heeft.



Tag





M

rs. Peel bezoekt Steed in diens flat, ze schrikt wanneer ze uit de keuken het geluid van een krachtige motor hoort. Het raadsel wordt opgelost wanneer Steed uit de keuken komt, hij is zich aan het scheren met het nieuwste scheerapparaat voorzien van een zeer krachtige motor, met achteruitsnelheid. Mrs. Peel is nieuwsgierig naar de werking van de achteruitsnelheid en probeert het toestel uit met als resultaat een lange neerhangende snor.



Media © Canal+
Videoclips
Beste tekst
Beste scène
Tag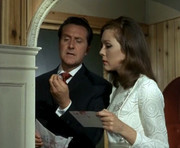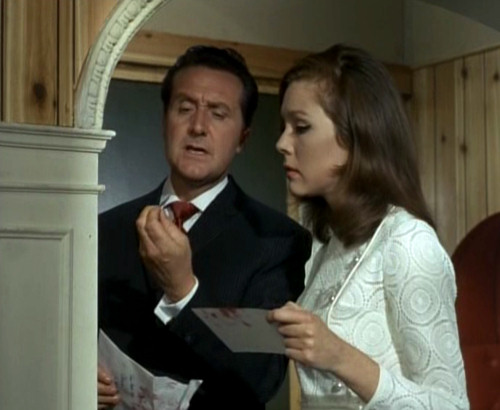 John Steed & Mrs. Peel
Diabolisch?
Mike, diabolisch schattenjager.