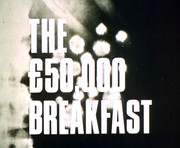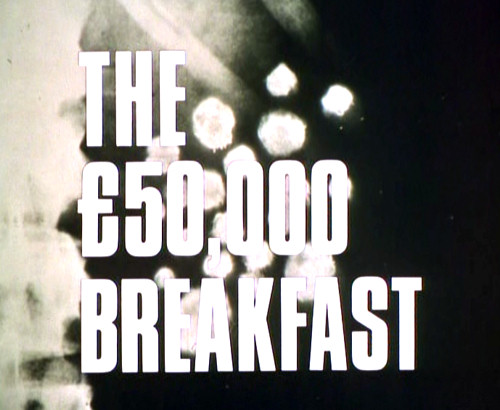 The £50,000 Breakfast
Avengers op DVD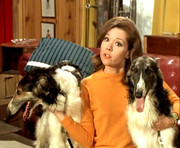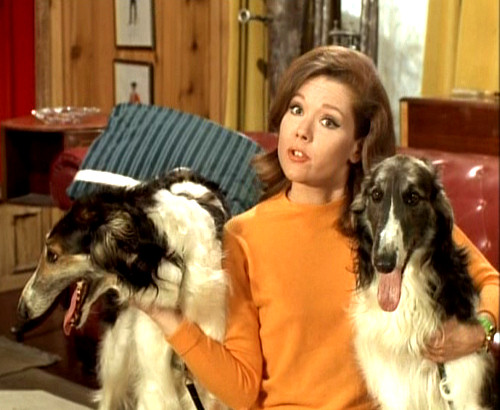 Mrs. Peel
The Avengers?
Steed's tantes

: Mrs. Rhodes vertelt over een vaudeville act waarbij de artiest aan de fles was. Steed zegt:

"I had an auntie like that."
"Steed dabbles in Tycoonery

Emma in Chicanery"


Credits






Synopsis





R

hodes rijdt over een rustige landweg, vriendelijk pratend met een buiksprekerpop op de zetel naast hem. De pop bedienend laat Rhodes hem vragen waar ze deze keer naartoe gaan. Charlie, de pop, antwoordt dat ze op weg zijn naar Zurich. Plots moet Rhodes uitwijken voor een hooikar die midden op de weg staat. Hij kan de kar niet tijdig ontwijken en de auto crasht. Rhodes wordt naar het hospitaal gebracht. Na het nemen van een röntgenfoto blijkt dat er voor £50.000 aan diamanten in zijn maag zitten. Mrs. Peel en Steed vinden in het wrak de buiksprekerpop. Ze brengen ze naar Rhodes vrouw die een poppenwinkel uitbaat. Mrs. Rhodes vertelt hen dat haar man de laatste tijd regelmatig naar Zwitserland ging om er op te treden in het Alex Litoff Home...



Beste tekst





M

rs. Peel en Steed buigen zich over de diamanten die in Rhodes maag gevonden werden:
Mrs. Peel:

"Knows his diamonds."


Steed:

"Has a taste for them. Garnished with white coffee and toast."


Mrs. Peel:

"Literally?"


Steed:

"It's the only way to travel."


Mrs. Peel:

"Makes the souvenirs in my smalls look modest."


Steed:

"His father swallowed things."


Mrs. Peel:

"What sort of things?"


Steed:

"Razor blades, swords, nails."


Mrs. Peel:

"He obviously inherited the talent or ..."


Steed:

"Or what?"


Mrs. Peel:

"He likes rich food."





Beste scène





S

teed in de poppenwinkel van Mrs. Rhodes, pratend tegen een pop in schotse outfit:

"That's a very nice tartan..."





Tag





T

erug in Steeds flat stelt Mrs. Peel Steed voor een voldongen feit: ze heeft twee Borzoi honden meegebracht die ze gevonden heeft. Steed is ook niet echt gelukkig met de das voorzien van dalmatiërvlekken die ze hem cadeau doet.



Media © Canal+
Videoclips
Beste tekst
Beste scène
Tag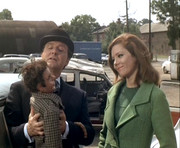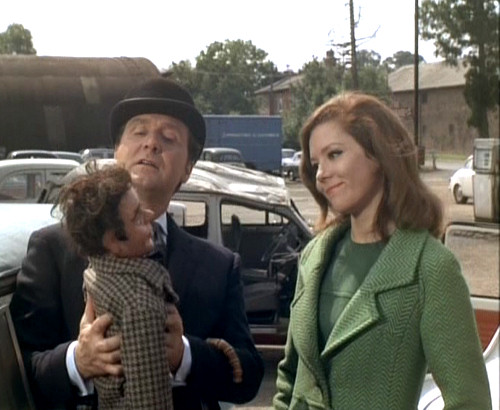 John Steed & Mrs. Peel
Excentriek?
Mrs. Rhodes praat met haar poppen.