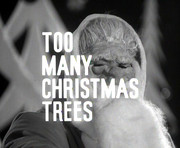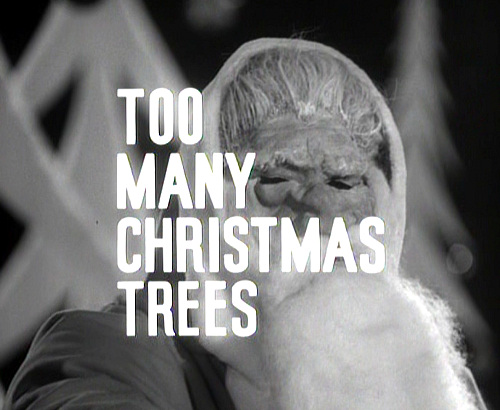 Too Many Christmas Trees
Avengers op DVD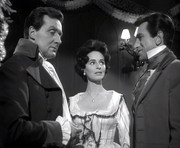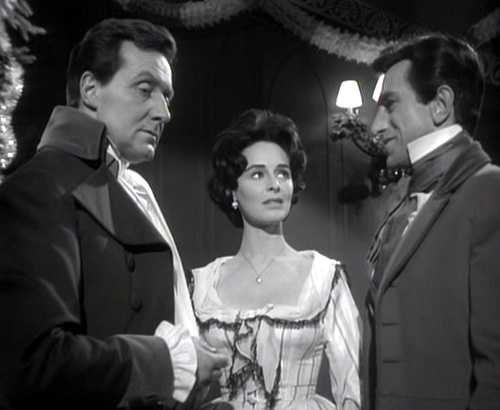 John Steed, Janice Crane & Martin Trasker
The Avengers?
Steed krijgt een kerstkaartje van Mrs. Gale vanuit Fort Knox.
Jeremy Wade is een oude kennis van Mrs. Peel.
Trivia
Dit is de Wrekers op hun best, het is eveneens de favoriete aflevering van Patrick Macnee.
In deze aflevering wordt verwezen naar Cathy Gale. Steed ontvangt een kerstkaart van Cathy:

"Mrs. Gale! Oh, how nice of her to remember me. What can she be doing in Fort Knox?"

Hiermee wordt met een knipoog verwezen naar de James Bond film: Goldfinger. Honor Blackman speelde de rol van Pussy Galore in Goldfinger kort nadat ze de Wrekers verliet.
Mervyn Johns (Brandon Storey) en Patrick Macnee acteerden reeds in 1951 samen in de film 'Scrooge (A Christmas Carol)'. Johns is ook te zien in 'Medium Rare' (The New Avengers).
Excentriek?
Brandon Storey is obsessief bezeten van Charles Dickens.
"Steed hangs up his stocking
Emma asks for more"


Credits






Synopsis





S

teed heeft last van nachtmerries. In zijn dromen verschijnt telkens het lijk van Freddy Marshall, een collega die een aantal topgeheimen met hem deelt. Zijn dromen worden bewaarheid wanneer Marshall sterft onder mysterieuze omstandigheden, zijn brein schijnt het begeven te hebben onder een te zware druk...



Beste tekst





M

rs. Peel bewondert het bed in Steeds kamer:
Mrs. Peel:

"I've always rather fancied myself in one of these."


Steed:

"So have I... I mean, I have, too."





Beste scène





M

rs. Peel in Oliver Twist outfit.
Steed:

"My, you have filled out!"





Tag





M

rs. Peel en Steed verlaten de aflevering in een open koets, terwijl Steed maretak boven hun hoofden houdt.



Media © Canal+
Videoclips
Patrick Macnee Intro: The Best of the Original Avengers
Beste tekst
Beste scène
Tag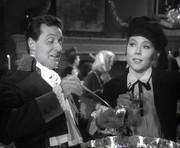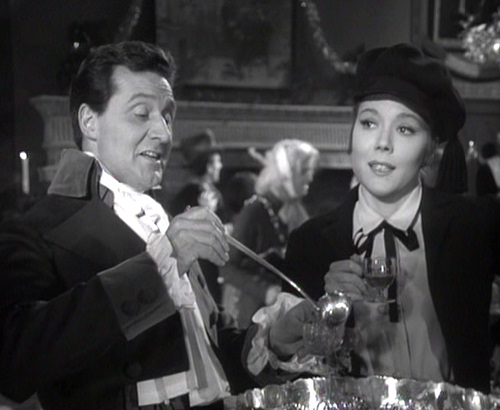 John Steed & Mrs. Peel
Diabolisch?
Martin Trasker wil samen met Janice Crane tot het uiterste gaan om de geheimen te ontfutselen van Steed.