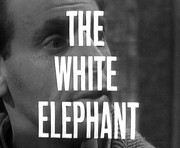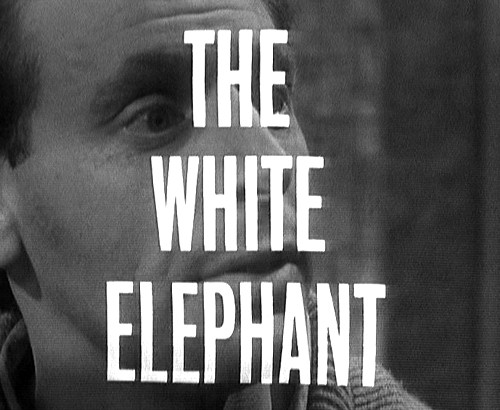 The White Elephant
Transport?
Steed

: -
Cathy

: -
Andere

: -
Avengers op DVD
| | |
| --- | --- |
| | |
| | |
| zone 2 | zone 1 |
| | |
| | |
| | |
| zone 2 | zone 2 |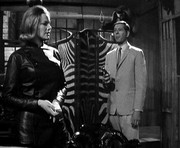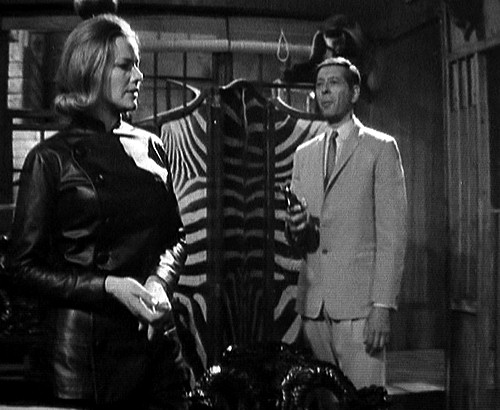 Cathy Gale & Lawrence
The Avengers?
Tijdens het gevecht met Conniston zien we zien Steed voor de eerste keer zijn paraplu als wapen gebruiken.
Na de dood van haar man in Kenia, organiseerde Cathy safari's om te overleven.

Credits






Synopsis





W

anneer Snowy, een albino olifant, verdwijnt uit de Ark van Noah, een dierendistributiecentrum, solliciteert Cathy bij de firma als een jager op groot wild. Terwijl Cathy nauwkeurig het komen en gaan van de dieren in het centrum bijhoudt, bestelt Steed een set handboeien bij een firma die verwikkeld is in ivoorsmokkel...



Beste tekst





C

onversatie tussen Steed en Fitch, de verkoper van Banamman & Kemps:
Fitch:

"As you can see we stock everything that the hunter might need."


Steed:

"Elephant guns?"


Fitch:

"Of course, Sir."


Steed:

"I'm going after an albino ... the white elephant!"


Fitch:

"Oh, really, how very interesting. I understand they're very rare. Where would you be going? India? Burma?"


Steed:

"I thought I might try the Home Counties."





Beste scène





W

anneer blijkt dat de dierenkooien gemaakt worden bij Jordan & Moss brengt Steed hen een bezoekje. Hij ontdekt dat de firma ook allerlei frivole handboeiensets en kettingen maakt. Madge Jordan heeft er alle plezier in om Steed een aantal voorbeelden uit hun assortiment te laten zien.



Media © Canal+
Videoclips
Beste tekst
Beste scène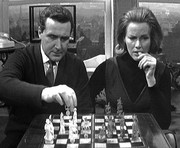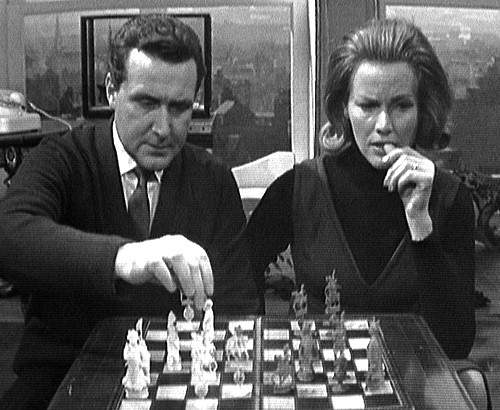 John Steed & Cathy Gale
Excentriek?
Noah Marshall loopt constant rond met een papegaai op de schouder en een slang aan de arm.
Diabolisch?
Lawrence, dood gewaand professor met ivoorsmokkelallures.