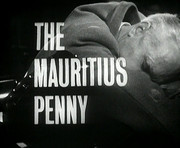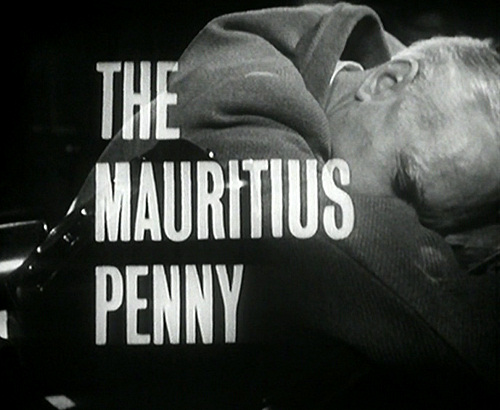 The Mauritius Penny
Transport?
Steed

: -
Cathy

: -
Andere

: -
Avengers op DVD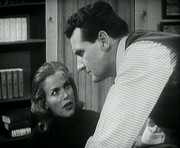 Cathy Gale & John Steed
Diabolisch?
De volgelingen van de 'Mauritius Penny' zijn een groep fanatieke neo-nazi's.

Credits






Synopsis





E

en zeer zeldzame postzegel, 'The Mauritius Penny', wordt te koop aangeboden in een catalogus. Peckham, de eigenaar van een postzegelwinkel, bekoopt zijn ontdekking met het leven. Steed luisterde Peckhams telefoon af en samen met Cathy ontdekt hij dat 'The Mauritius Penny' niet enkel een postzegel is maar ook het hoofd van een politieke groepering die tot doel heeft het land over te nemen…



Beste tekst





S

teed vraagt weinig subtiel aan Cathy om zich als verkoopster te melden in de postzegelwinkel. Cathy verlaat zijn flat en Steed adresseert Freckles, zijn hond:
Cathy:

"I just hope you're a little more subtle with Miss Gray."


Steed:

"Oh Freckles I never understand your sex."





Beste scène




S

teed draagt een bril bij zijn bezoek aan de postzegelwinkel, om iets te zien moet hij hem telkens afnemen.



Media © Canal+
Videoclips
Beste tekst
Beste scène
The Avengers?
Cover Cathy

: neemt een baantje aan in de postzegelwinkel.
Cover Steed

: doet zich voor als Goodchild om in contact te komen met Miss Gray.
Steed heeft een dalmatiër die luistert naar de naam Freckles.
Steed's adres is 5 Westminster Mews SW1.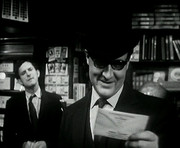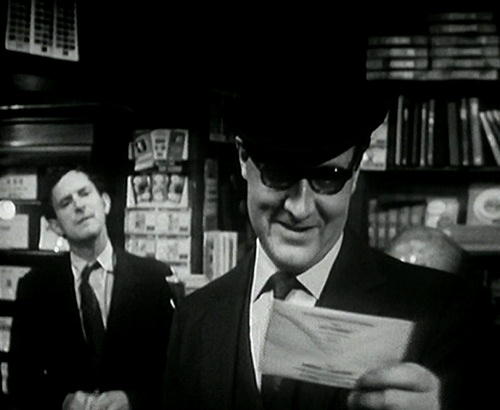 Goodchild & John Steed