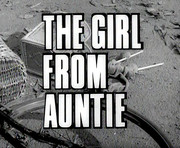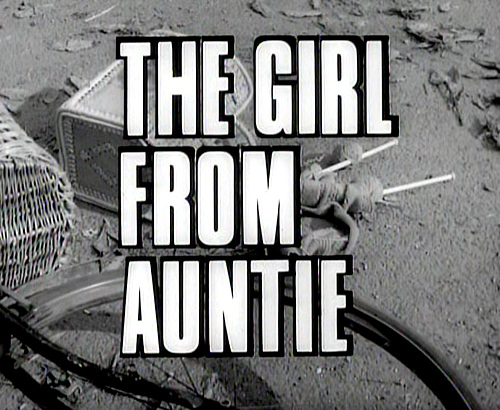 The Girl from Auntie
Avengers op DVD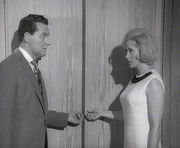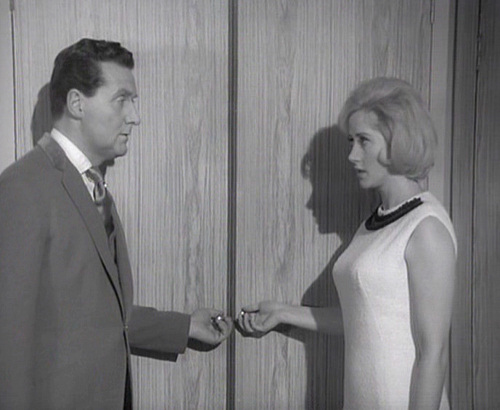 John Steed & Georgie Price-Jones
Excentriek?
Arkwright, fervent lesgever in breiles:

'Knitting is one of the neglected arts'

.
Aunt Hetty, gepassioneerd breister zegt tegen Steed:

'I would love to do you in poodle wool'

.
The Avengers?
Cover Steed

: Wayne Pennyfeather ffitch, kunstexpert
Om Gregorio Auntie te overtuigen leent Steed een schilderij van Francisco Goya uit de 'National Gallery' van Londen: de 'Dona Isabel (de Porcel)'.
Diabolisch?
Gregorio Auntie, brengt alles aan de man tegen de juiste prijs van de Mona Lisa tot de Eiffeltoren.
"Steed almost outbids himself
Emma is a bird in a gilded cage"


Credits






Synopsis





W

anneer Steed terug keert uit vakantie blijkt een zekere Georgie Price-Jones de plaats van Mrs. Peel ingenomen te hebben. De vrouw verklaart de job, om zich voor te doen als Mrs. Peel, aangenomen te hebben via een krantenadvertentie. Wanneer Steed en Georgie op zoek gaan naar Emma, wordt hun pad overspoeld door personen die allen om het leven gebracht werden met lange breinaalden...



Beste tekst





S

teed die met een kreeft aanbelt aan Emma's flat en er Georgie aantreft:
Steed:

"A friend of yours, John Steed, sends it."


Georgie:

"Steed?"


Steed:

"A small fat man with a grey moustache."


Georgie:

"Of course, now I remember. Thank you."





Beste scène





S

teed keert terug uit vakantie in een taxi volgestouwd met vakantiespullen. De taxichauffeur amuseert zich tijdens het wachten met Steeds spullen.



Tag





S

teed en Mrs. Peel verlaten de episode in een driewielige Messerschmitt. Ze proberen Georgie in the halen die in Steed's Bentley rijdt.



Media © Canal+
Videoclips
Beste tekst
Best scène
Tag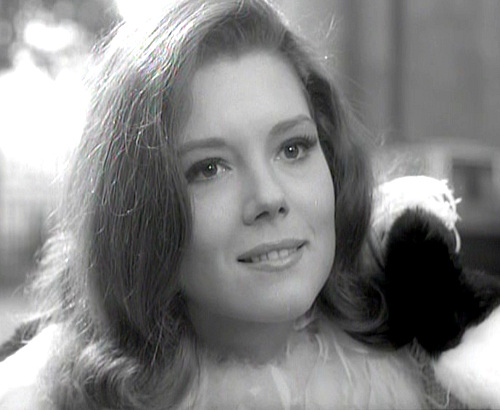 Mrs. Peel