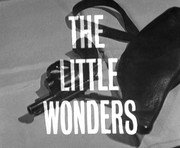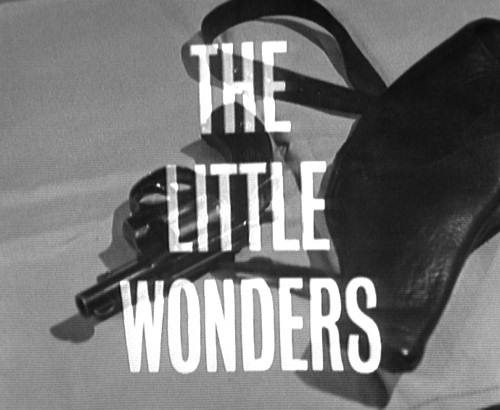 The Little Wonders
Transport?
Steed

: -
Cathy Gale

: -
Avengers op DVD
| | |
| --- | --- |
| | |
| | |
| zone 2 | zone 1 |
| | |
| | |
| | |
| zone 2 | zone 2 |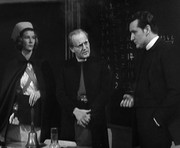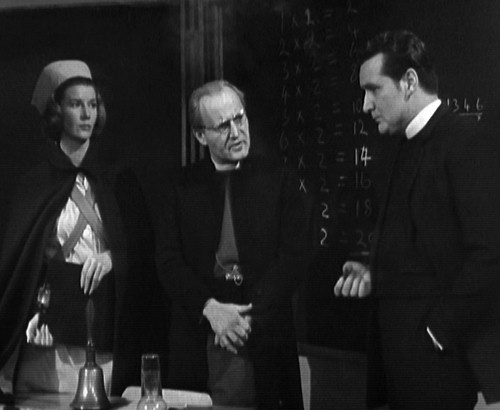 Sister Johnson, Bishop of Winnipeg & John Steed
The Avengers?
Dit is de enige episode waarin we Steed en Cathy zien kussen, aanleiding is het feit dat Cathy, zeer tegen haar zin, enige tijd de vriendin van Steed moet spelen.
Cover Steed

: Vicar of Mabote met als bijnaam Johnny the Horse
Cover Mrs. Gale

: vriendin van Johhny the Horse
Mrs. Gale weet alles over Duitse antieke poppen, ze verzamelde ze in het verleden.

Credits






Synopsis





S

teed en Cathy doorzoeken de bagage van de overleden dominee Harbottle en vinden een revolver, munitie en een antieke pop waarin zich een microfilm bevindt. Zich voordoend als Harbottle's vervanger kan Steed een oud misdaadsyndicaat, Bibliotek, infiltreren. Wanneer Biblioteks stervende leider zijn volgelingen vraagt om een opvolger aan te duiden, doet zijn assistente, zuster Johnson, de stemming in hun plaats met een machinegeweer...



Beste tekst





N

a de schietpartij op het einde:
Steed:

"Bibliotek is finished!"


Bishop:

"You mean you're working for some other interest?"


Steed:

"You might say that."


Bishop:

"But Steed Bibliotek is worth millions, don't throw it away man. You and your lady friend could live like kings for the rest of your life."


Cathy:

"Thank you but I prefer the simpler life."





Beste scène





T

ijdens de nacht schuift zuster Johnson het schoolbord opzij en schiet alle slapende Bibliotek leden neer met een kanjer van een machinegeweer.



Media © Canal+
Videoclips
Beste tekst
Beste scène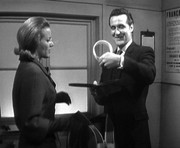 Cathy Gale & John Steed
Excentriek?
Sister Johnson dubbelspelende mitralleur gebruikende zuster.