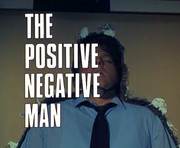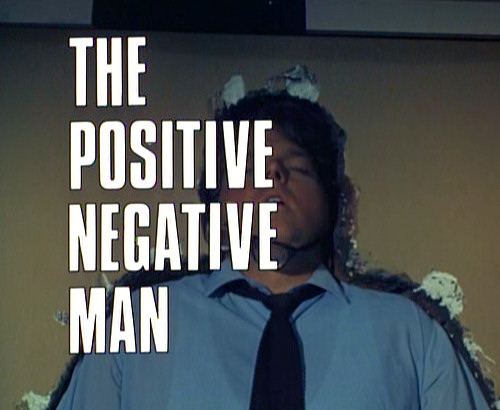 The Positive Negative Man
Avengers op DVD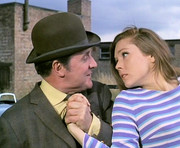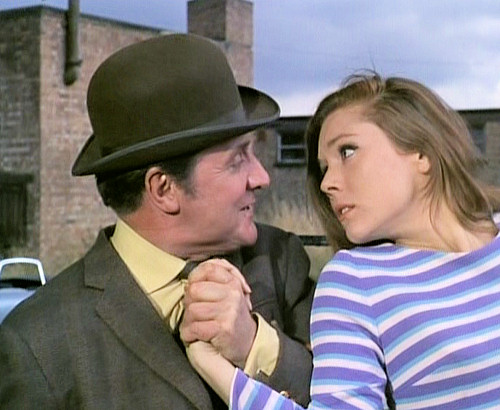 John Steed & Mrs. Peel
The Avengers?
Het Ministerie heeft 4 graden van ministriële medewerkers:

Confidential

,

Secret

,

Most Secret

en

Top Hush

(met de speciale categorie

"Button Lip"

)
"Steed makes the sparks fly
Emma gets switched on"


Credits






Synopsis





E

lektronica expert Grey is nog laat aan het werk aan zijn tekentafel in het Ministerie van Wetenschappen wanneer een man in een streepjespak en gummilaarzen met zijn vinger naar hem wijst. Grey wordt met enorme kracht tegen de muur geslingerd. Zijn lichaam wordt in de muur teruggevonden. Mrs. Peel en Steed ontdekken dat Grey's papieren, die veilig opgeborgen zaten in een safe, verbrand werden zonder dat de safe geopend werd. Van Cynthia, Grey's secretaresse, verneemt Steed dat de papieren in verband stonden met project 90, een project waar Grey samen met Bryant, Mankin, Jubert en Cresswell aan gewerkt heeft maar dat wegens financiële moeilijkheden geklasseerd werd…



Beste tekst





W

anneer Mrs. Peel en Steed het huis van Cresswell verlaten struikelt Mrs. Peel tegen Haworth:
Steed:

"What was that all about? You didn't trip. We don't have a dinner engagement. And to plumb the depths of utter banality with I don't usually fall for strangers."


Mrs. Peel:

"It was a corny situation calling for corny measures."





Beste scène





E

nkel houders van een rode kaart hebben toegang tot de ministeriële bestanden volgens Cynthia Wentworth, Steed heeft zijn rode kaart in zijn bolhoed zitten. De bestanden werden echter achter slot en grendel verbrand, Steed:

"You seem to have pyromaniac mice."





Tag





O

p het domein van Risely Dale blijkt Steed, door hun contact met elektriciteit, gemagnetiseerd te zijn aan zijn Bentley. Wanneer Mrs. Peel hem komt helpen wordt ze gemagnetiseerd aan Steed. Steed:

"Don't fight it, Mrs. Peel. We're inseparable!"





Media © Canal+
Videoclips
Beste tekst
Beste scène
Tag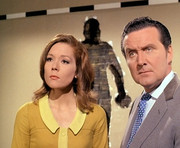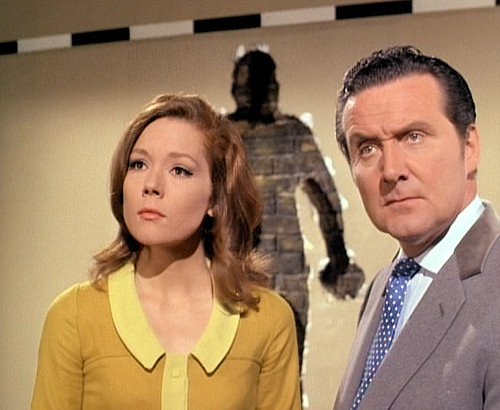 Mrs. Peel & John Steed
Excentriek?
Haworth, schokkende gummilaarzendrager.
Cynthia Wentworth, fier op haar "Top Hush" status.
Diabolisch?
Cresswell, geëlektrificeerd diabolisch brein