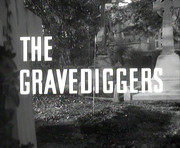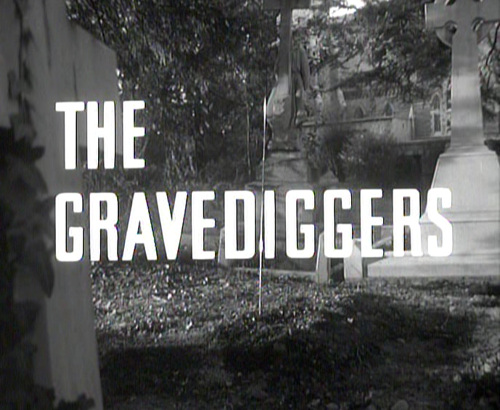 The Gravediggers
Avengers op DVD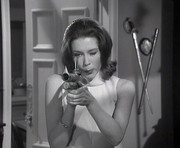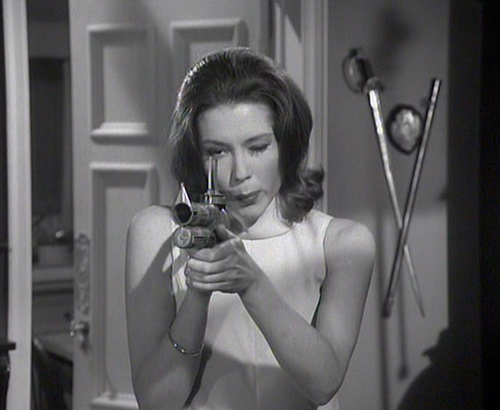 Mrs. Peel
The Avengers?
Cover Mrs. Peel

: verpleegster
Cover Steed

: afgevaardigde van de 'Foot Plateman's Friendly Society'
Excentriek?
Sir Horace Winslip: treinmaniak, sublieme vertolking door Ronald Fraser.
EXTERNE LINKS
"Steed drives a train

Emma is tied to the tracks"

Credits






Synopsis





W

anneer een militair radarsystemen blokkeert vermoedt Steed dat er kwaad opzet achterzit. Dr. Marlowe, de enige persoon die onderzoek verrichtte naar een radarblokkeringssysteem, blijkt vrij recent omgekomen te zijn. Steed trekt naar Pringby, een dorpje dat in het gebied ligt waar de radar faalt. Bovendien is het kerkhof van Pringby de begraafplaats van Dr. Marlowe...



Beste tekst





S

teed vermaakt zich met het verjaardagscadeau dat hij kocht voor zijn neefje:
Steed:

"Don't move got you in my sights. Gun that shoots around corners."


Mrs. Peel:

"Second Childhood."


Steed:

"Nephew's birthday."





Beste scène





S

teed luncht samen met Sir Horace Winslip in een treinwagon die in de man zijn woonkamer staat. Ondertussen wekt de butler, door gebruik te maken van allerlei machines, de illusie op van een trein in beweging.



Tag





S

teed en Mrs. Peel rijden weg in de miniatuurtrein van Sir Horace Winslip.



screengrabs © Canal+
Videoclips
Beste tekst
Best scène
Tag
Trivia
De miniatuurspoorweg, 'The Stapleford Miniature Railway', bevindt zich in Melton Mowbray, Leicestershire.
Ray Austin (Baron), stuntcoördinator tijdens de Emma Peel reeks, regisseerde ook een aantal Tara King en 'The New Avengers' afleveringen. Hij regisseerde ook afleveringen van onder meer 'Department S', 'Randall and Hopkirk (Deceased)', 'The Hardy Boys Mysteries', 'The Love Boat', 'The Professionals', 'Magnum, P.I.', 'Hart to Hart', 'V', 'Zorro', 'Highlander', 'JAG' en 'CI5: The New Professionals'.
Wanda Ventham (Verpleegster Spray) is vooral bekend als Col. Virginia Lake in de Gerry en Sylvia Anderson TV-serie 'UFO'.
Steven Berkoff (Sager) is ook bekend als General Orlov in de James Bond film 'Octopussy' en als Victor Maitland in 'Beverly Hills Cop'.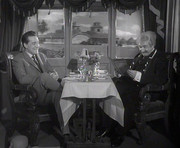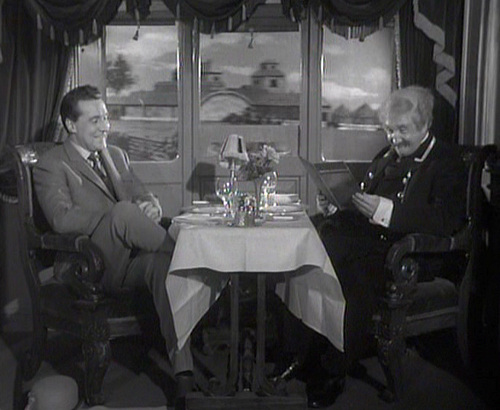 John Steed & Sir Horace
Diabolisch?
Dr. Johnson: elektronicadokter met dodelijke trekjes.