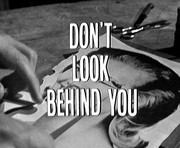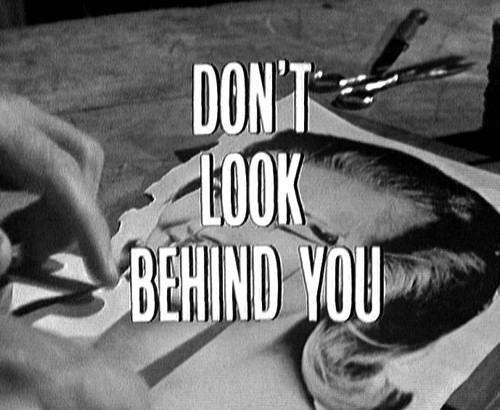 Don't Look Behind You
Avengers op DVD
| | |
| --- | --- |
| | |
| | |
| zone 2 | zone 1 |
| | |
| | |
| | |
| zone 2 | zone 2 |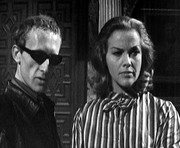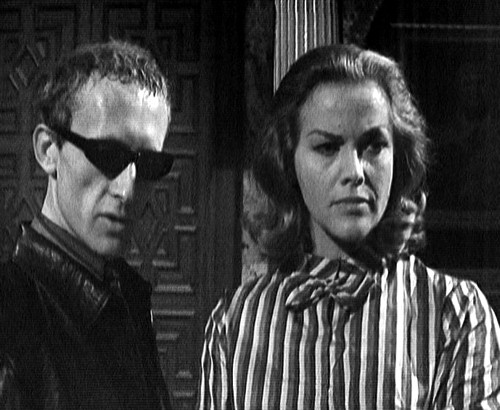 Young man & Cathy Gale
The Avengers?
Steed bestuurt voor het eerst een oldtimer, een Lagonda 2 liter uit 1930.
Cathy schrijft artikels over middeleeuwse gewoontes.

Credits






Synopsis





C

athy werd uitgenodigd om het weekend door te brengen in het landhuis van Sir Cavalier Resagne, een autoriteit inzake middeleeuwse klederdracht. Steed brengt Cathy naar het landhuis in zijn "nieuwe" auto, daar aangekomen maken ze kennis met Ola, een jonge vrouw, die hen vertelt dat Sir Cavalier pas later op de avond naar huis komt...



Beste tekst





B

ij aankomst van Cathy en Steed in het landhuis van Sir Cavalier:
Ola:

"Do you like the old homestead?"


Steed:

"Yes, it's very impressive."


Ola:

"It's full of death things. Oh, nasty. Do you play tennis?"


Steed:

"Yes."


Ola:

"I hate tennis. You're not a dentist are you?"


Steed:

"No."





Beste scène





H

et ritje van Cathy en Steed in zijn "nieuwe" auto. Onderweg maakt hij halt om een boeketje bloemen te plukken voor haar.



Media © Canal+
Videoclips
The Best of the Original Avengers: Patrick Macnee Intro
Beste tekst
Beste scène
Trivia
'Don't Look Behind You' werd tijdens de Emma Peel kleurenreeks herwerkt tot 'The Joker'. De dialogen bleven grotendeels hetzelfde, slechts enkele details werden gewijzigd.
Kenneth Colley (young man) vertolkte de rol van Admiral Piett in de Star Wars films 'The Empire Strikes Back' en 'Return of the Jedi'.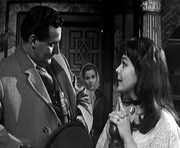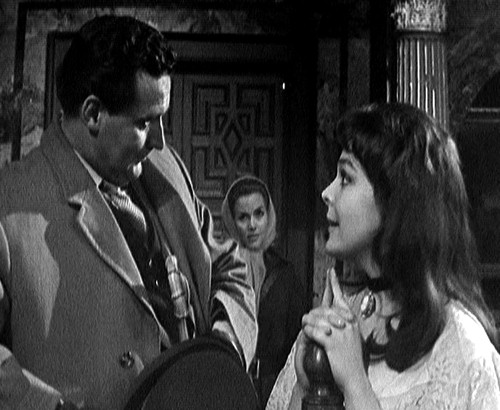 John Steed, Cathy Gale & Ola
Excentriek?
De jonge man verklaart dat hij Hitchcock in vermomming is.
Ola, bezeten door haar gebit en Italiaanse boeken.