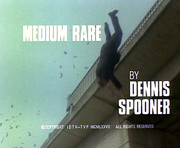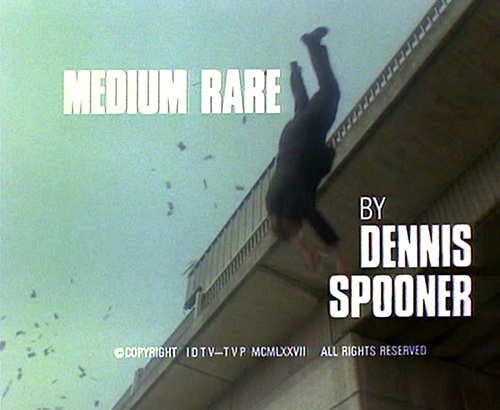 Medium Rare
Avengers op DVD
| | |
| --- | --- |
| | |
| | |
| zone 2 | zone 1 |
| | |
| | |
| | |
| zone 2 | zone 2 |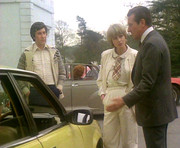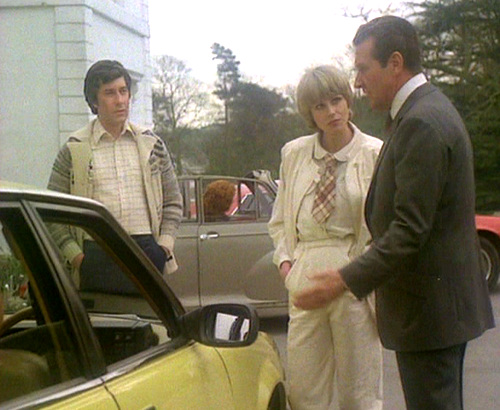 Mike Gambit, Purdey & John Steed
The Avengers?
Purdey leest Arabische kranten en speelt piano.
Steed houdt niet van ballet. Hij haat vuurwapens en heeft enkel een Colt 45 voor sentimentele redenen.

Credits






Synopsis





D

e Wrekers onderzoeken de plotselinge dood van Steeds vriend en collega Freddie Mason. Mason werkte als uitbetaler van een team informanten dat door zijn baas Wallace werd ingehuurd. Maar Wallace is een bedrieger. Mason die dit ontdekte, bekoopt die wetenschap met de dood. Wanneer Wallace verneemt dat Steed en zijn ploeg de zaak onderzoeken, beseft hij dat het uit is met hem. Er is maar een mogelijkheid om de dans te ontspringen: Steed moet uit de weg worden geruimd…



Beste tekst





V

ictoria Stanton vraagt bij haar eerste bezoek Steeds horloge om contact te kunnen maken:
Victoria Stanton:

"It tells me nothing."


Purdey:

"Not even the time?"





Beste scène





T

ijdens het tweede bezoek van Victoria Stanton heeft Steed haar niet gezien bij het binnenkomen, Purdey vraagt zijn paraplu om mee te praten; Purdey: "You're umbrella is talking to me."



Media © Canal+
Videoclips
Beste tekst
Best scène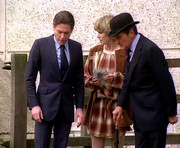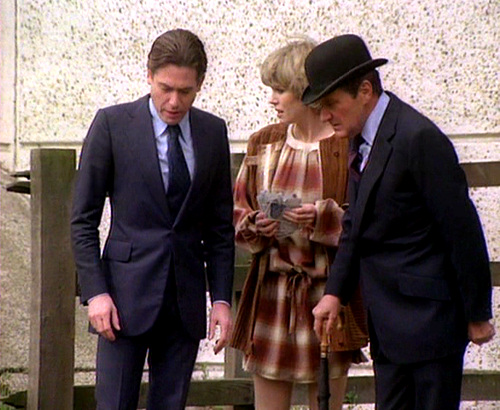 Wallace, Purdey & John Steed
Excentriek?
Victoria Stanton hoort 'pijpgeesten'.
Diabolisch?
Het afdelingshoofd, Wallace, houdt er frauduleuze verkleedpartijtjes op na.