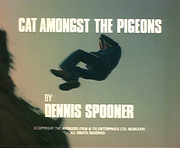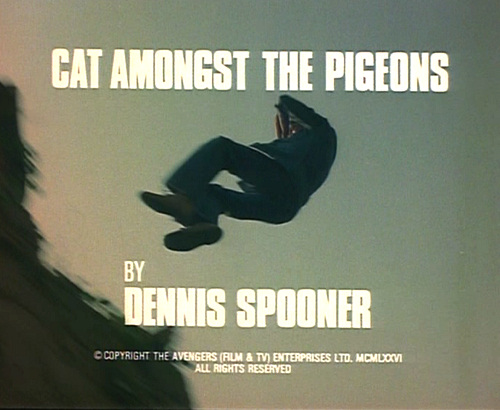 Cat Amongst the Pigeons
Avengers op DVD
| | |
| --- | --- |
| | |
| | |
| zone 2 | zone 1 |
| | |
| | |
| | |
| zone 2 | zone 2 |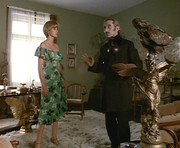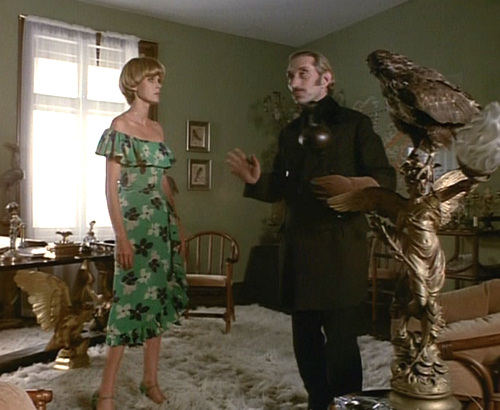 Purdey & Zarcardi
Excentriek?
Bridlington trekt vogels aan maar heeft er geen controle over.

Credits






Synopsis





A

gent Merton verwittigt Steed dat de beroemde ecoloog Hugh Rydercroft, die op weg is naar Zwitserland voor een congres, nog dezelfde middag zal sterven. En inderdaad, Rydercroft verongelukt met zijn vliegtuig en Merton wordt in coma teruggevonden. Van Mertons wagen plukt Purdey een pluim en in het verongelukte vliegtuig van Rydercroft wordt een vogelring met erin gegrift 'Heiligdom Der Vleugels' en een handvol veders gevonden...



Beste tekst





C

onversatie tussen Steed en Turner in de verkeerstoren van het vliegveld:
Turner:

"Oh, come on Steed. Either your information was unsound or my security precaution to efficient. It's a pity you spent so much time here. I'm sure you could have been doing something useful."


Steed:

"Yes, I could have coupled up my train set."





Beste scène





S

teed en Gambit komen op hetzelfde idee om een aantal katjes tussen de vogels te plaatsen.



Media © Canal+
Videoclips
Beste tekst
Best scène
Trivia
Een vleugje 'Birds' van Hitchcock en een diabolisch meesterbrein dat opkomt voor de gevederde dieren. Zarcardi wordt vertolkt door Vladek Sheybal bekend als de Russische schaker Kronsteen in de James Bond film 'From Russia With Love'.
Dit was de 'New Avengers' aflevering met de hoogste kijkcijfers in de UK.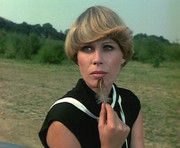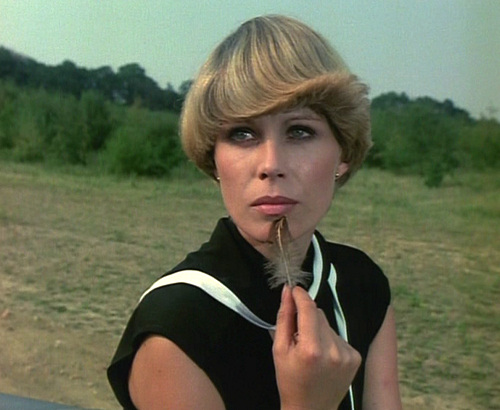 Purdey
Diabolisch?
Zarcardi, muzikale leider van de vogels die hij als privé leger gebruikt.