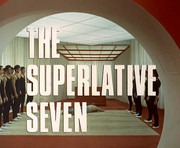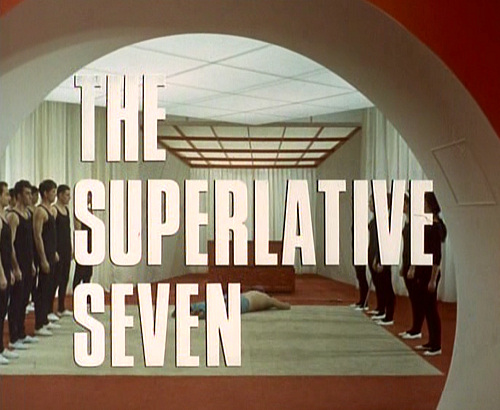 The Superlative Seven
Avengers op DVD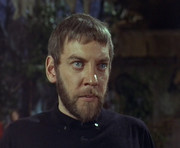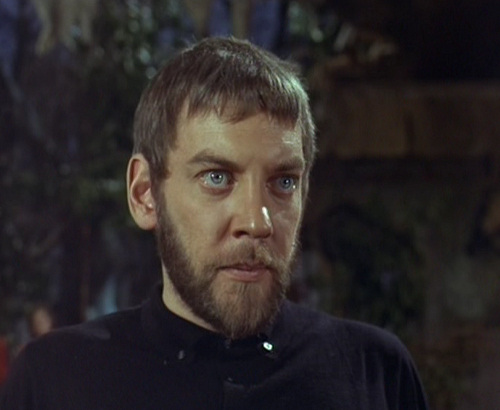 Jessel
The Avengers?
Steed heeft geen probleem met het rechttrekken van een omgebogen speer.
"Steed flies to nowhere

Emma does her party piece"


Credits






Synopsis





S

teed wordt uitgenodigd op een verkleed bal door Sir George Robertson. Verkleed als een Wellington officier stapt hij samen met zeven andere gasten op een vliegtuig richting bal. De gasten zijn Freddy Richards, een professionele sterke man; Joe Smith een toreador; Max Hardy, een bekend schermer; Jason Wade, jager op groot wild; Mark Dayton, een oorlogsheld en Hana Wilde een experte in vuurwapens. Wanneer het vliegtuig een onverwachte duik maakt ontdekken de gasten dat de cockpit leeg is, iemand bestuurt het vliegtuig van op afstand...



Beste tekst





H

ana Wilde ontmoet Mrs. Peel op het eiland:
Hana Wilde:

"You followed us, why?"


Mrs. Peel:

"Steed knew the invitation was a fake so we made a little arrangement. Where is Steed?"


Hana Wilde:

"Back at the house. I'm afraid I clobbered him."


Mrs. Peel:

"Naughty, he won't like that."





Beste scène





S

teed die de ijzeren speer die Freddy Richards omboog terug recht trekt; Dayton:

"What sets you out from the crowd?"

; Steed:

"Ooh, maybe the way I hold my umbrella."





Mrs. Peel we're needed





S

teed is aan het jagen. Wanneer hij een schot lost valt er een rubberen eendje uit de lucht met aan de onderzijde de tekst "Steed". Bij het horen van een eendengeluid draait hij zich om en ziet Mrs. Peel die verder gaat met "You're needed!"



Tag





D

eze keer is het Mrs. Peel die op eendenjacht is. Bij een eerste schot vallen er twee teddyberen uit de lucht, één van de twee heeft een fles champagne in zijn buik zitten. Maar geen glazen? Mrs. Peel vuurt nogmaals en nu vallen er twee champagneglazen uit de lucht.



Media © Canal+
Videoclips
Beste tekst
Best scène
Mrs. Peel we're needed...
Tag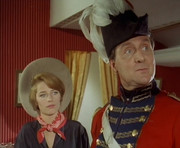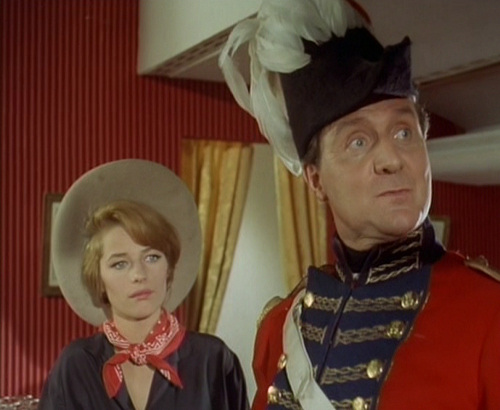 Hana Wilde & John Steed
Diabolisch?
Jessel, bedenker van een nieuw trainingsprogramma voor het creëren van superwezens.
Kanwitch, potentieel financierder van Jessel's trainingsprogramma.