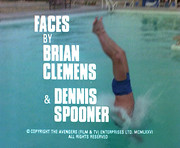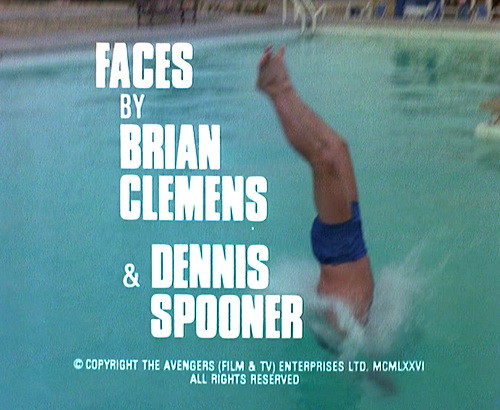 Faces
Avengers op DVD
| | |
| --- | --- |
| | |
| | |
| zone 2 | zone 1 |
| | |
| | |
| | |
| zone 2 | zone 2 |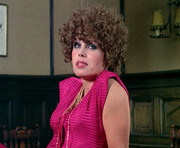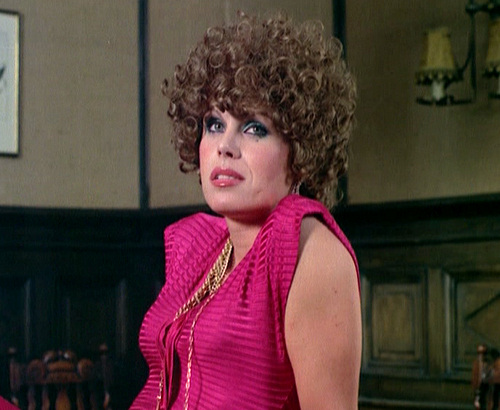 Purdey
The Avengers?
Clifford is een oude schoolvriend van Steed.

Credits






Synopsis





I

n enkele jaren hebben Terrison en Mullins, twee zwervers een aardig fortuintje verzameld. Terrison is het evenbeeld van Craig, een topfiguur van de geheime dienst. Met de hulp van Mullins kan Terrison de plaats innemen van Craig. Terrison heeft nu toegang tot de geheimste staatszaken. Hun manier van werken is eenvoudig, doch doeltreffend. Ze zoeken evenbeelden om die, na hersenspoeling, in de plaats te stellen van hooggeplaatste functionarissen. Hun carrière is ongewoon succesvol...



Beste tekst





D

e eerste ontmoeting tussen Lolita en Walton:
Gambit (Walton):

"Lolita is it!"


Purdey (Lolita):

"I can't help it, my mom liked the film. You see it reminded her of my dad. And if you're thinking of calling me Lo, I smash your face in!"





Beste scène





G

ambit in zijn vermomming als Walton, Gambit:

"How do I look?"

, Steed:

"Terrible! But that's good."





Media © Canal+
Videoclips
Beste tekst
Best scène
Trivia
David De Keyser (Dr. Prator) dubde de stem van Gabriele Ferzetti in zijn rol als Draco in 'On Her Majesty's Secret Service'. Hij vertolkte , net als in deze aflevering, eveneens een plastisch chirurg in 'Diamonds Are Forever'.
Neil Hallett (Clifford) is eveneens te zien in 'Dead of Winter' (Dr. David Keel), 'The Winged Avenger' (Emma Peel, kleur), 'Get-A-Way!' (Tara King) en 'Medium Rare' (The New Avengers).
Richard Leech (Craig) is ook te zien in 'Traitor in Zebra' (Cathy Gale), 'Dressed to Kill' (Cathy Gale) en 'Mission... Highly Improbable' (Emma Peel, kleur).
Donald Hewlett (Torrance) heeft eveneens een rol in 'The Thirteenth Hole' (Emma Peel, z/w), hij is vooral bekend van de comedyseries 'It Ain't Half Hot Mum' en 'You Rang, M'Lord?'.
Michael Sheard (Peters) vertolkte de rol van Admiral Ozzel in 'Star Wars: Episode V - The Empire Strikes Back'. Hij speelde 5 keer de rol van Hitler ('Rogue Male', 'The Dirty Dozen: The Next Mission', 'Indiana Jones and the Last Crusade', 'Hitler of the Andes' en 'The Tomorrow People') en drie keer de rol van Heinrich Himmler ('The Death of Adolf Hitler', 'The Bunker' en 'Space'). Zijn grootste tv-bekendheid heeft hij te danken aan de rol van tirannieke schooldirecteur, Mr. Bronson, in het tv-drama 'Grange Hill'.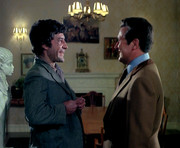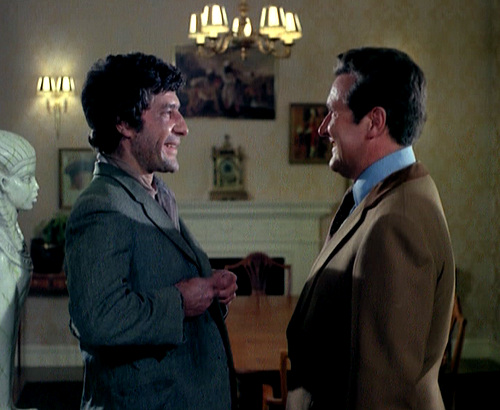 Mike Gambit & John Steed
Diabolisch?
Craig wil met behulp van plastisch chirurg Dr. Prator de gehele Britse geheime dienst vervangen door dubbelgangers.