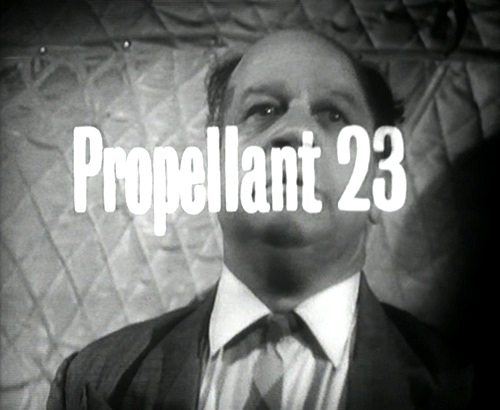 Propellant 23
Transport?
Steed

: -
Cathy

: ondefinieerbare cabriolet, waarschijnlijk een MGA
Andere

: -
Avengers op DVD
| | |
| --- | --- |
| | |
| | |
| zone 2 | zone 1 |
| | |
| | |
| | |
| zone 2 | zone 2 |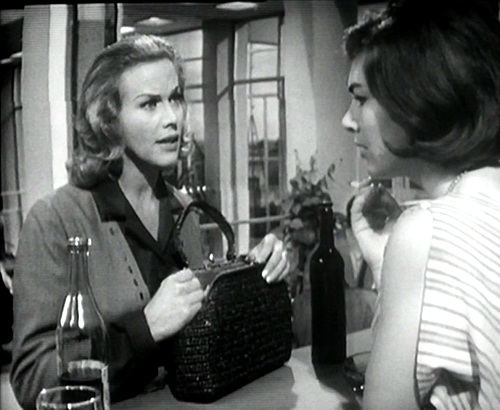 Cathy Gale & Laure

Credits






Synopsis





I

n de luchthaven van Marseille wachten Steed en Cathy op de aankomst van Jules Meyer, arriverend uit Tripoli met een nieuwe raketbrandstof 'Propellant 23'. Op het vliegtuig vreest Meyer voor zijn leven en insisteert om in de cockpit te mogen blijven tot ze landen. Wanneer het vliegtuig landt en Meyer het luchthavengebouw binnenkomt valt hij dood neer…



Beste tekst





C

athy en Steed bespreken het verloop van het onderzoek in de lingerieafdeling van een warenhuis. Plots wordt Steed aan de telefoon geroepen:
Cathy:

"Do you always arrange to take your calls in a lingerie department?"


Steed:

"If humanly possible."





Beste scène





S

teed en Cathy bespreken hun bevindingen in de lingerieafdeling van een warenhuis en Cathy blijkt als amateur veel meer te weten over 'Propellant 23' dan Steed.



Media © Canal+
Videoclips
Beste tekst
The Avengers?
Er wordt Cathy Gale om advies gevraagd i.v.m. een medische expeditie naar het eiland Borneo. In het verleden heeft ze deze streek zelf bezocht.
Lieut. 'Curly' Leclerc is bezeten door zijn weinige haar, na het uitproberen van Meyer's haargroeimiddel wordt hij zelfs helemaal kaal.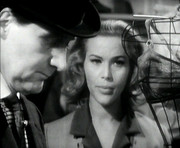 John Steed & Cathy Gale
Diabolisch?
Paul Manning: niet echt diabolisch maar ronduit slecht, hij zondigt zelfs tegen de regels van 'The Avengers' door de stewardess Jeanette om het leven te brengen.