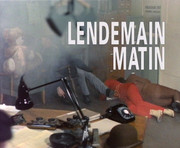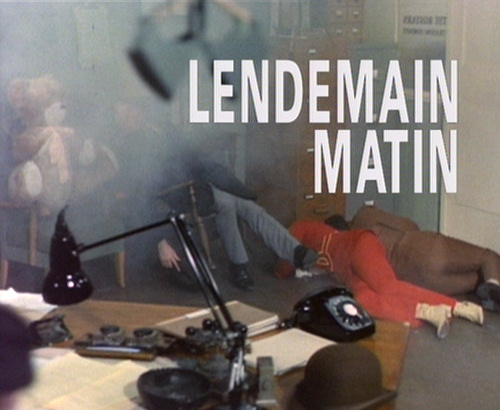 The Morning After
Transport?
Steed

: Rolls Royce Silver Ghost 40/50
Tara King

: -
Andere

: Triumph Herald, Morris Mini Traveller, Ford Thames Trader, Austin Cambridge, Volkswagen Combi, Land Rover Series II, Morris 1100, Rover P5b, Rover P4, Peugeot 404, Ford Zephyr Mk III, Saab 95, Ford Cortina Mk I, Ford Anglia, Vauxhall Viva HB, Volkswagen 1600 Fastback
Avengers op DVD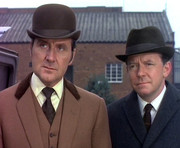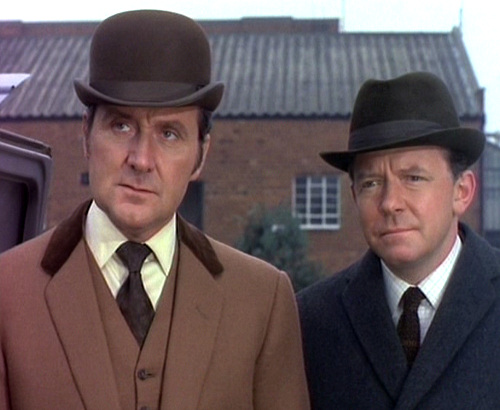 John Steed & Merlin
The Avengers?
Tara slaapt gedurende de ganse aflevering.
Eén van de weinige keren dat Steed een pistool bij de hand heeft, hij wil geen risico's nemen met Merlin.

Credits






Synopsis





O

m te ontsnappen aan Tara en Steed gooit agent Merlin een slaapbom in de kamer. Steed had echter de deur afgsloten en de sleutel verborgen zodat Merlin zelf het slachtoffer wordt van zijn slaapverwekkend gas. Wanneer de volgende dag Steed ontwaakt blijkt de stad uitgestorven te zijn. Steed sleurt Merlin mee terwijl Tara, nog steeds onder invloed van het gas, verder blijft slapen. Van Jenny, een televisiejournaliste, vernemen Steed en Merlin dat de de bevolking geëvacueerd werd en dat de stad nu onder controle staat van het leger. Majoor Parsons en zijn manschappen proberen met alle middelen een atoombom in de kelder van een ambassade onschadelijk te maken…



Beste tekst





M

erlin vraagt aan Steed om hem los te maken:
Merlin:

"Steed let me of the hook. Undo these things and let me my chance alone."


Steed:

"I wouldn't hear of it."


Merlin:

"I'm too young to die."


Steed:

"You're over 21."


Merlin:

"If I were 80 I would still feel the same."





Beste scène





S

teed en Merlin maken een wandeling door de levenloze stad.



Tag





T

ara komt Steeds flat binnen met een geschenk van Merlin dat aan de deur stond. Het blijkt een lege doos te zijn met de boodschap:

"For Steed to bring a little brightness into your life."

Na een telefoontje komen de Wrekers te weten dat Merlin een doos met lichtgevend poeder gestolen heeft…



Media © Canal+
Videoclips
Beste tekst
Best scène
Tag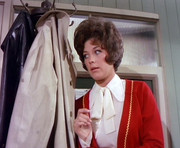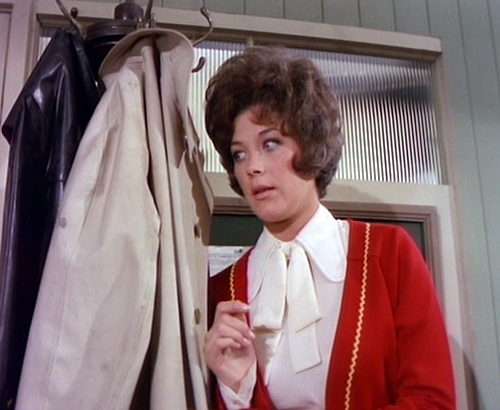 Tara King
Excentriek?
Sgt. Hearn is een huurling die zich volledig inleeft in zijn rol van Sgt. in het Brits leger.
Diabolisch?
Brigadier Hansing wil zich wreken voor het feit dat hij vervangen wordt door een computer.