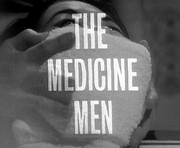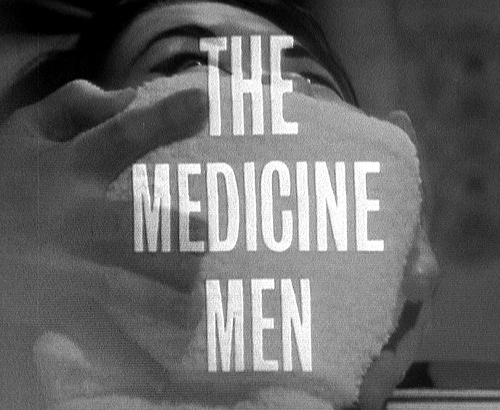 The Medicine Men
Transport?
Steed

: -
Cathy Gale

: -
Andere

: -
Avengers op DVD
| | |
| --- | --- |
| | |
| | |
| zone 2 | zone 1 |
| | |
| | |
| | |
| zone 2 | zone 2 |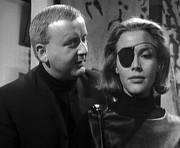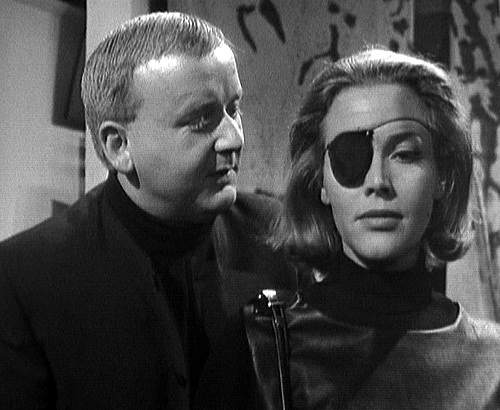 Frank Leeson & Cathy Gale
The Avengers?
Cover Steed

: afgevaardigde van
'Overseas Export Board'.
Cover Steed

: kunstkenner uit Reykjavik.
Cover Cathy

: werknemer bij een
efficiëntiebureau.
Cover Cathy

: model bij Frank Leeson
Steed's golf handicap is 24, Cathy's 12.

Credits






Synopsis





N

amaak farmaceutica overspoelen de Europese markt in slechts enkele maanden nadat het echte product op de markt kwam. Cathy en Steed onderzoeken het doen en laten van een geneesmiddelenproducent en ontdekken een plot om in een obscuur olieland duizenden om te brengen met vergiftigde maagpoeders om op die manier anti-Britse gevoelens bij de bevolking aan te wakkeren…



Beste tekst





S

teed speelt golf in de living en gebruikt Cathy's hoed als 'hole':
Cathy:

"What happened to the polo?"


Steed:

"My two pony's took a fancy to one another and lost interest in the game."





Beste scène





T

ijdens zijn partijtje golf in de living belandt Steeds balletje in Cathy's koffiekopje. Even later oefent Cathy haar golfslagen met behulp van Steeds bolhoed, tot Steeds verbazing weet ze drie balletjes na elkaar in de hoed te mikken.



Media © Canal+
Videoclips
Beste tekst
Beste scène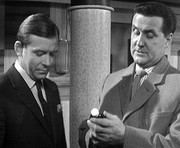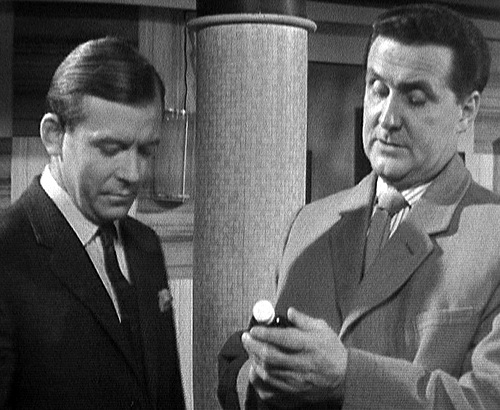 Geoffrey Willis & John Steed
Excentriek?
Frank Leeson, expressionistisch schilder met een grote geldhonger.
Diabolisch?
Geoffrey Wiilis, diabolisch farmaceutisch producent.