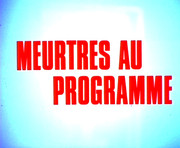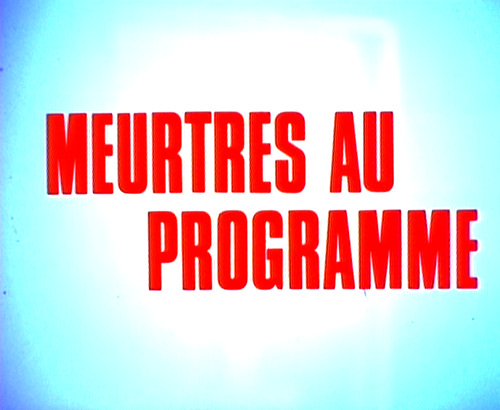 Killer
Avengers op DVD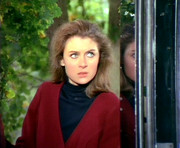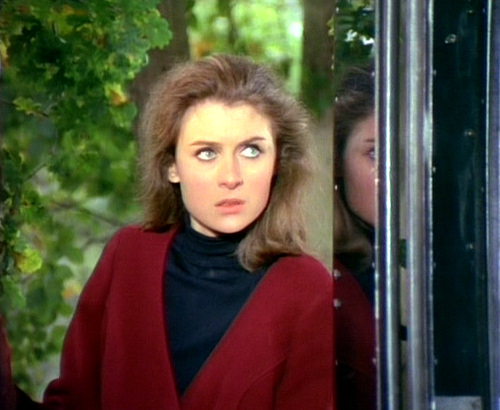 Lady Diana
The Avengers?
Lady Diana komt van de 'Special Service' en is gespecialiseerd in Oosterse zaken.
Steed's lengte is 6 feet, 1 inch.
Excentriek?
Freddy lintjesverkoper met

'a passion for pink'

.

Credits






Synopsis





T

erwijl Tara op een welverdiende vakantie vertrekt worden verschillende agenten van Mothers departement om het leven gebracht. De agenten worden telkens gedropt per helicopter op een kerkhof verpakt in cellofaan met een roze lint, hun kleren volledig hersteld en gewassen. Trouncer, een dubbelagent, ontdekt dat de moordenaar Remak is, een computer geprogrammeerd om te moorden. Hij wordt ontmaskerd maar kan ontsnappen. Wanneer Trouncer aan Steeds flat arriveert wordt hij neergeschoten door Merridon en Brinstead, twee agenten van Remak. Trouncer kan nog juist de woorden

"Remak … killer … Polly … tell Mother"

tegen Steed fluisteren. Steed krijgt van Mother de opdracht de zaak uit te pluizen en krijgt daarbij de hulp toegewezen van Lady Diana Forbes-Blakeney, een jonge agente van de speciale dienst…



Beste tekst





N

a de dood van Trouncer zoekt Steed Mother op in zijn hoofdkwartier:
Steed:

"And he said something that did puzzle me: polly."


Mother:

"Polly?"


Steed:

"Mean anything to you?"


Mother:

"Parrots."


Steed:

"A flock of killer parrots?"





Beste scène





A

lvorens af te rekenen met een schutter nippen Lady Diana en Steed van een zakflesje Napoleon Cognac ('special reserve').



Tag





S

teed keert terug naar zijn flat maar heeft moeite om binnen te raken door de vele postkaarten die Tara hem stuurde. Binnen wacht Tara hem op met een geschenkje: een opblaasbare reddingsboot in een piepklein doosje. Steed opent het doosje en…



Media © Canal+
Videoclips
Beste tekst
Best scène
Tag
Trivia
Mothers hoofdkwartier

: een ruimte vol met schoolborden en landkaarten.
Afkorting

:

REMAK

staat voor

R

emote

E

lectro-

m

atic

A

gent

K

iller
Tara King wordt in deze episode vervangen door Lady Diana Forbes-Blakeney, rol vertolkt door Jennifer Croxton. De rol vertoont sterke overeenkomsten met deze van Emma Peel.
Brinstead, één van Remaks agenten, wordt vertokt door William Franklyn, Franklyn is ook te zien in 'Silent Dust' (Emma Peel z/w) en 'Hostage' (The New Avengers).
James Bree (Wilkington) vertolkt de rol van de Zwitsers bankier Gumbold in 'On Her Majesty's Secret Service', hij is eveneens te zien in 'Immortal Clay' (Cathy Gale).
Anthony Valentine (Calvin) vertolkt Major Horst Mohn in de TV-serie 'Colditz', hij is ook te zien in 'The Bird Who Knew Too Much' (Emma Peel, kleur).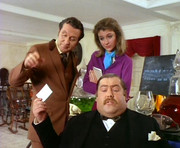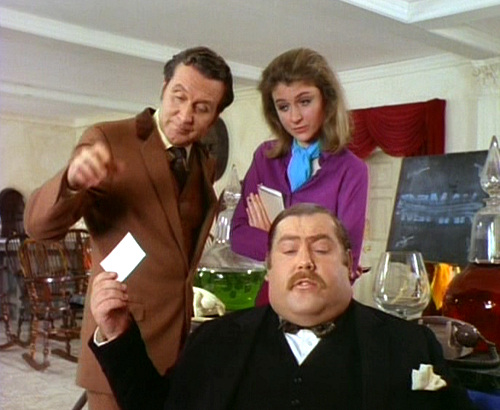 John Steed, Lady Diana & Mother