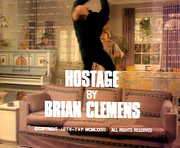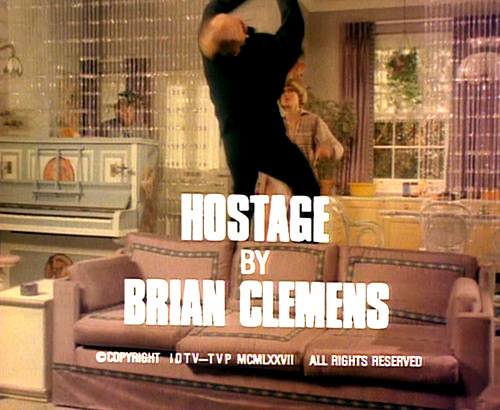 Hostage
Avengers op DVD
| | |
| --- | --- |
| | |
| | |
| zone 2 | zone 1 |
| | |
| | |
| | |
| zone 2 | zone 2 |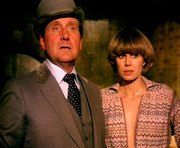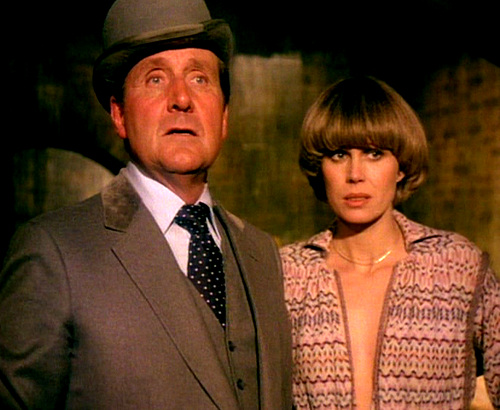 John Steed & Purdey
The Avengers?
Steed's vriendin van de week is Suzy.
Steed staat op het departement bekend om zijn onorthodoxe methodes, hij speelt het nooit volgens het boekje.

Credits






Synopsis





M

cKay waarschuwt Steed dat er aanwijzingen zijn dat er een dubbelagent in de organisatie werkzaam is. Even later krijgt hij een telefoontje met de mededeling dat Purdey ontvoerd werd. In opdracht van de ontvoerders moet Steed, om Purdey vrij te krijgen, belangrijke documenten stelen uit de safe van McKay…



Beste tekst





S

pelman en Gambit zijn aan het trainen en Gambit verslaat Spelman:
Steed:

"Nice action. You were watching his hand, you should be watching his eyes."


Gambit:

"Try your luck."


Steed:

"My tailor wouldn't approve."


Gambit:

"You know you and I never faced each other."


Steed:

"You're too young to die, Gambit. Besides I never fight fair."





Beste scène





S

teed die de documenten uit de safe van McKay steelt.



Media © Canal+
Videoclips
Beste tekst
Best scène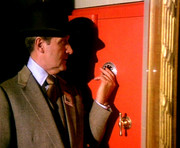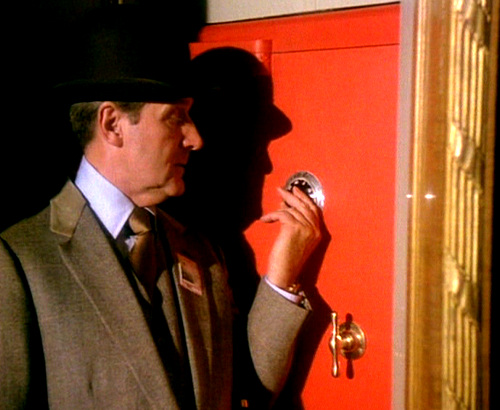 John Steed
Diabolisch?
Spelman is de rotte appel in het departement, hij wil de gehele veiligheid onderuithalen door Steed in diskrediet te brengen.