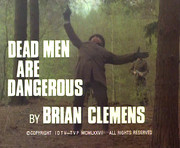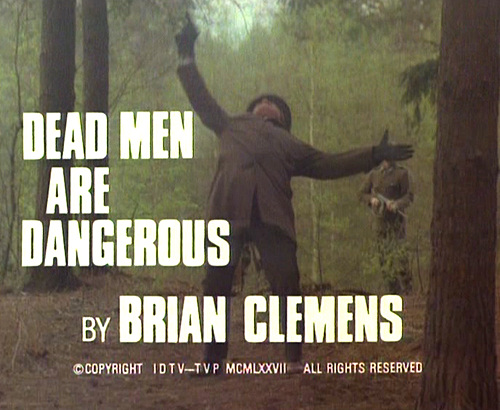 Dead Men Are Dangerous
Avengers op DVD
| | |
| --- | --- |
| | |
| | |
| zone 2 | zone 1 |
| | |
| | |
| | |
| zone 2 | zone 2 |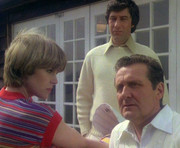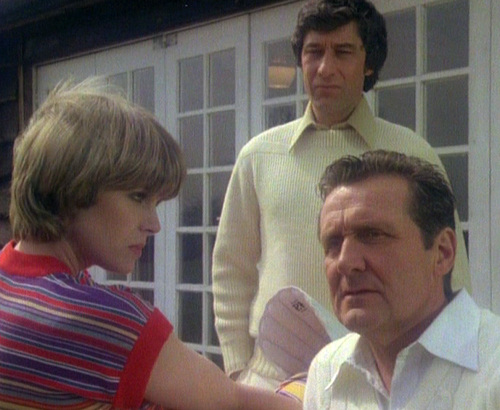 Purdey, Mike Gambit & John Steed
The Avengers?
Steed kreeg tijdens de oorlog (WOII) het 'Military Cross'.
Mike Gambit was op 14 jarige leeftijd reeds matroos.
Het definitieve einde van Steed's trouwe Bentley.

Credits






Synopsis





E

nkele jaren geleden maakte Steed deel uit van een missie met een opdracht aan de grens met Oost-Duitsland. de zaak liep echter verkeerd en bij een schietpartij verwondde Steed zijn vroegere schoolmakker Crayford dodelijk. Crayford kon via het niemandsland ontsnappen. Nu vele jaren later, komen Purdey en Steed na een gezellig avondje uit in Steeds landhuis een slaapmutsje drinken. Tot hun onsteltenis stellen ze vast dat er ingebroken werd en dat alles overhoop werd gehaald. Alle herinneringen aan Steeds schooltijd werden vernietigd. Zelfs zijn trouwe Bentley vliegt in de lucht. En als klap op de vuurpijl wordt een koffer afgeleverd waarop een plaatje is vastgemaakt met de inscriptie 'John Steed R.I.P.'. Steed, Purdey en Gambit maken een tocht door Steeds verleden en proberen een relatie te vinden tussen het gebeurde en het verleden…



Beste tekst





S

teed, Purdey en Gambit hebben een spelletje cricket gespeeld en zijn toe aan een drankje:
Steed:

"Are you sure this is just lemonade, Purdey?"


Purdey:

"Well it looked a bit sad so I added a slash of vodka to cheer it up."


Gambit:

"Oh well in that case."

(Met schorre stem na een teug van het goedje)

"Not bad. You've invented a new drink. Vodka and lemonade."


Purdey:

"And bitters."


Steed:

"To cheer up the vodka."


Purdey:

"No to cheer up the gin."


Gambit:

"Persuade aid?"


Purdey:

"Sounds a bit medical."


Steed:

"A purdka!"





Beste scène





P

urdey wil in Steeds Jaguar haar hoofd op zijn schouder leggen, de wagen is echter te breed, Purdey:

"If we were in a different car I'd put my head on your shoulder."





Media © Canal+
Videoclips
Beste tekst
Best scène
Trivia
De rol van Crayford wordt vertolkt door Clive Revill. Revill is, samen met Diana Rigg, Oliver Reed, Telly Savalas, Philippe Noiret en Curd Jürgens ook te zien in

'The Assassination Bureau'

. Revill was de eerste keuze om Cowley te spelen in de reeks 'CI5 The Professionals', uiteindelijk ging de rol naar Gordon Jackson.
Gabrielle Drake (Penny Redfern, wiskundelerares) was een van de kandidates om Diana Rigg op te volgen, ze is ook te zien als Angora in 'The Hidden Tiger' (Emma Peel, kleur) en is vooral bekend van haar rol in de SF-serie 'UFO'.
Purdey gaat naar de archieven om het verleden van Steed te controleren, kijk uit voor de dossiers van Cathy Gale (3 dossiers), Emma Peel (3 dossiers) en Tara King (4 dossiers).
Gabor Vernon (Russische dokter) vertolkte een rol in twee Bond-films: 'Live and Let Die' en 'Octopussy'.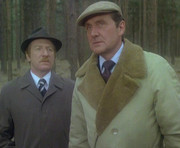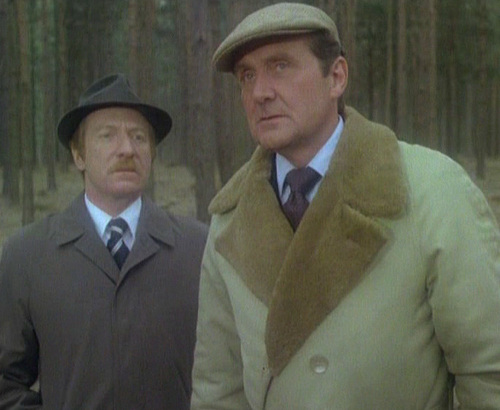 Mark Crayford & John Steed
Diabolisch?
Ten dode opgeschreven Mark Crayford wil kost wat kost wraak nemen op Steed.