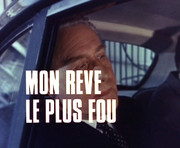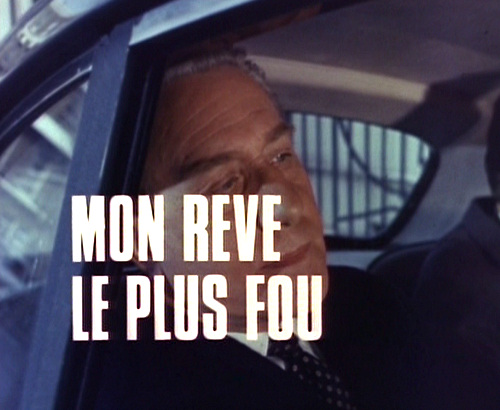 My Wildest Dream
Avengers op DVD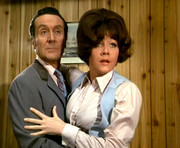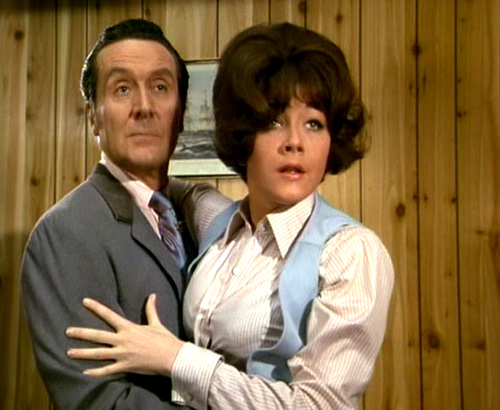 John Steed & Tara King
The Avengers?
Steed's familie

:

"I had a great aunt on my mother's side, ruthless with a knitting needle."
Trivia
Peter Vaughan (Dr. Jaeger) is onder meer bekend van de komische serie 'Porridge' met Ronnie Barker.
De rol van de jaloerse Lord Teddy Chilcott wordt vertolkt door Edward Fox beter bekend 'The Jackal' in de Fred Zinnemann film 'The Day of the Jackal'.

Credits






Synopsis





V

erschillende bestuursledenleden van 'Acme Precision Combine Limited' worden vermoord. Steed wordt telkens telefonisch verwittigd door een vrouwenstem met de mededeling dat er een moord zal plaatsvinden. Door deze waarschuwingen zijn Steed en Tara getuige bij elke moord. Een spoor leidt naar de praktijk van Dr. Jaeger, een psychoanalist...



Beste tekst





S

teed probeert, met verpleegster Owen, een afspraak te maken bij Dr. Jaeger:
Owen:

"Dr. Jaeger is fully booked for the next month."


Steed:

"Oh, but surely he can fit me in …"


Owen:

"I'm afraid he's fully booked."


Steed:

"Perhaps he's not aware of the urgency of my case. I keep thinking I'm a horse. Must be something to do with my name."





Beste scène





C

hilcott wordt door Tara over de schouder geworpen wanneer hij achter haar opduikt. Hij wedt met haar dat ze het geen tweede keer kan. Chilcott speelt echter vals door zijn voet achter de brandweerpaal te haken, op dat moment komt Steed binnen. Steed aanziet hem voor een overvaller met alle gevolgen vandien.



Tag





S

teed ligt op de zetel en vertelt Tara over een jeugdherinnering die hem blijft achtervolgen; 's nachts stond hij op om in zijn vaders bar een groot glas sodawater te drinken.

"Ah"

, zegt Tara een fles champagne bovenhalend,

"That explains your fondness for this."

"No"

, zegt Steed,

"that's because I like it!"





Media © Canal+
Videoclips
Beste tekst
Best scène
Tag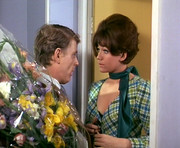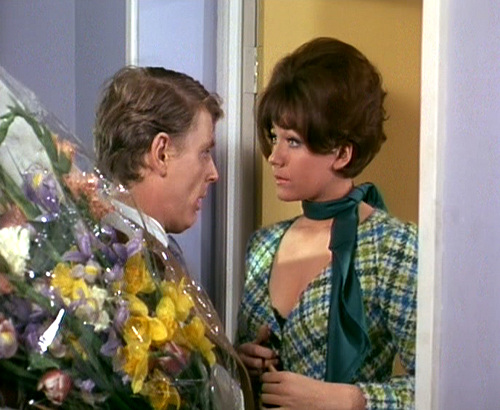 Chilcott & Tara King
Excentriek?
Dr. Jaeger, misbruikt 'Agresso Therapist'.