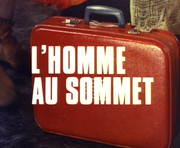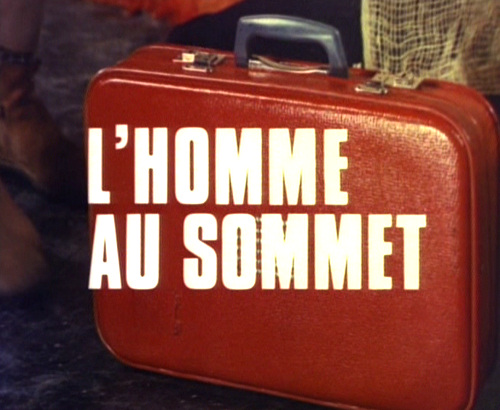 Take Me To Your Leader
Avengers op DVD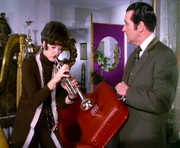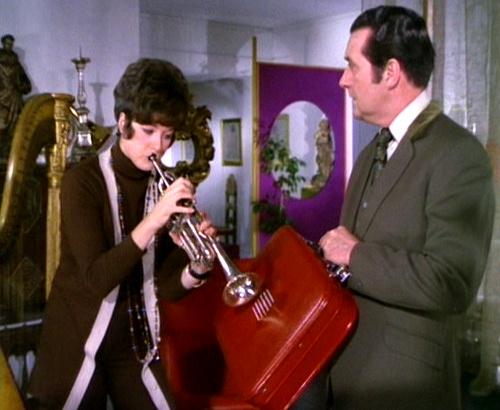 Tara King & John Steed
The Avengers?
Mothers hoofdkwartier

: een ruimte vol met kamerschermen waartussen Rhonda Mother in zijn rolstoel rondrijdt.
Tara verslaat zwarte gordel karate- specialist Kapitein Tim, weliswaar met de hulp van Steed's stalen bolhoed.

Credits






Synopsis





E

en rode aktetas wordt door vijandelijke agenten gebruikt om gestolen informatie over te brengen. Tara King en John Steed krijgen de opdracht om de aktetas te volgen terwijl ze doorgegeven wordt in een ketting van vijandelijke agenten. Hun opdracht is om te achterhalen voor wie de aktetas bestemd is. De koffer is voorzien van een geluidsmechanisme dat de opdracht aan de volgende agent doorgeeft wanneer deze zijn sleutel gebruikt…



Beste tekst





S

teed en Tara hebben voor £ 25 de sleutel van het balletdanseresje Sally Graham mogen gebruiken:
Steed:

"Oh Sally, just remember one thing money isn't everything!"


Sally:

"Oh mister Steed, don't shatter a little girl's illusions."





Beste scène





I

n de flat van de muzikant bewondert Steed een viool, volgens hem een Stradivarius, tot Tara een label opmerkt in de viool met de tekst: 'The East India plywood and timber box company'.



Tag





S

teed stuurt Fang, de wonderhond, met een rode aktetas naar de flat van Tara. Uit de koffer komt Steeds stem met de vraag om voor de hond te zorgen. Tara heeft echter een gelijkaardige koffer achtergelaten die laat weten dat ze niet voor Fang kan zorgen aangezien ze voor een paar dagen logeert bij haar tante.



Media © Canal+
Videoclips
Beste tekst
Best scène
Tag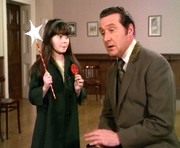 Sally Graham & John Steed
Excentriek?
Cavell, onder toupet sleuteldrager.