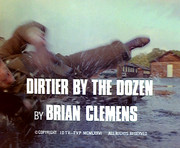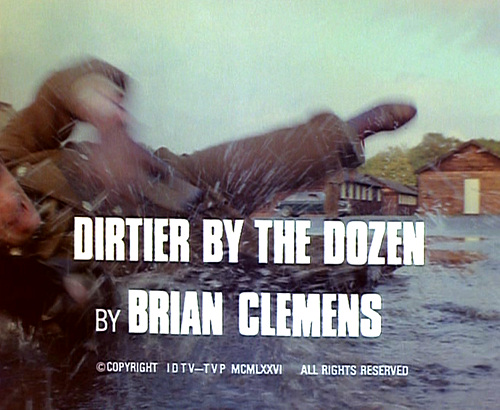 Dirtier by the Dozen
Avengers op DVD
| | |
| --- | --- |
| | |
| | |
| zone 2 | zone 1 |
| | |
| | |
| | |
| zone 2 | zone 2 |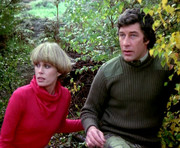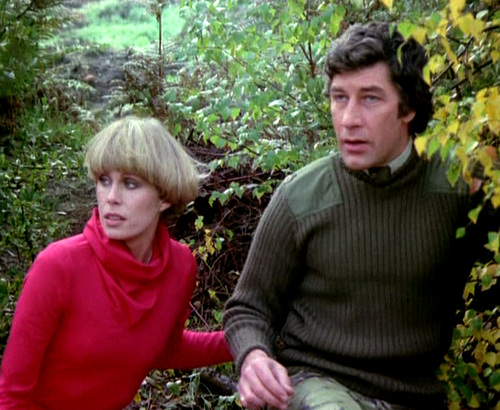 Purdey & Mike Gambit
The Avengers?
Colonel Foster is Purdey's oom.
Credits


Scenario:
Regie:
Productie:
Brian Clemens
Sidney Hayers
oktober 1976
Cast
John Steed
Purdey
Mike Gambit
Colonel Miller
Sergeant Bowden
Travis
General Stevens
Captain Tony Noble
Terry
Major Prentice
Harris
Colonel Foster
Doctor
Keller
Freddy
Patrick Macnee
Joanna Lumley
Gareth Hunt
John Castle
Shaun Curry
Colin Skeaping
Michael Barrington
Michael Howarth
Brian Croucher
Stephen Moore
Alun Armstrong
Ballard Berkeley
John Forbes-Robertson
John Labanowski
Francis Mughan
volledige credits




Synopsis





E

en legergeneraal verdwijnt onder mysterieuze omstandigheden tijdens een routinecontrole van het '19the Special Commando Division' dat onder leiding staat van Kolonel Jack Miller. Gambit en Purdey brengen dit in verband met een ander vreemd voorval: een koerier heeft met zijn leven moeten betalen voor de aflevering van een film waarop blijkt dat Jack Miller een vechtfanaticus is. Miller schijnt er min of meer een eigen legertje op na te houden met rekruten die de wet met voeten treden…



Beste tekst





O

m informatie los te krijgen trekt Purdey op een avond naar de lokale pub waar ze verschillende soldaten van het '19the special commando' treft:
Soldaat:

"Yeah, little girls go for a uniform, do they?"


Purdey:

"No, that's dogs!"


Soldaat:

"Eh?"


Purdey:

"Dogs they go for postmen."





Beste scène





O

p het oefenterrein gebruikt Gambit Purdey's bh als een slinger, Gambit:

"Oh … a double-barrel slingshot. Why didn't you burn this with all the other girls?"

Purdey:

"Didn't have to. I knew I was emancipated."





Media © Canal+
Videoclips
Beste tekst
Best scène
Trivia
Colonel Foster, de oom van Purdey, wordt vertolkt door Ballard Berkeley. Berkeley is beter bekend als de gekke Major Gowen in 'Fawlty Towers'.
Colin Skeaping (Travis, niet op de aftiteling te zien) is de stuntcoördinator van 'Midsomer Murders'. Travis was ook de stuntdubbel van Mark Hamill (Luke Skywalker) in de drie 'Star Wars' films.
Brian Croucher (Terry) is ook bekend als Space Commander Travis in 'Blakes 7'.
Stephen Moore (Major Prentice) vertolkt de rol van Maj. Robert Steele in de langspeelfilm 'A Bridge Too Far'.
Alun Armstrong (Harris) vertolkt de rol van Inspector Teal in de film 'The Saint' met Val Kilmer en is meer recent te zien als Brian Lane in de televisiereeks 'New Tricks'.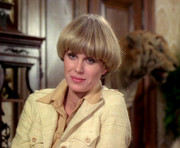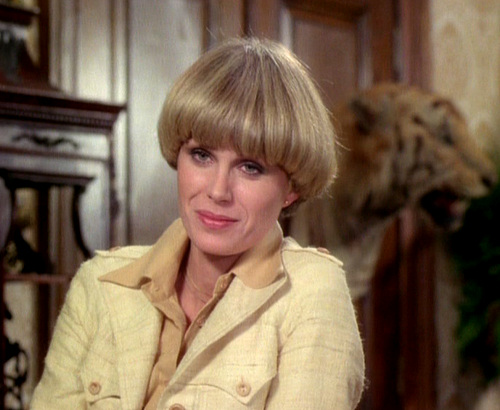 Purdey
Excentriek?
Major Prentice heeft meer aandacht voor Steed's tinnen soldaatjes uit het verleden dan voor de actuele problemen.
Diabolisch?
Colonel Jack Miller wil met zijn privé-leger WOIII ontketenen.